Report: Reds, Homer Bailey close on long-term extension
The Reds and starting pitcher Homer Bailey are reportedly close to a six-year extension in the $100 million range.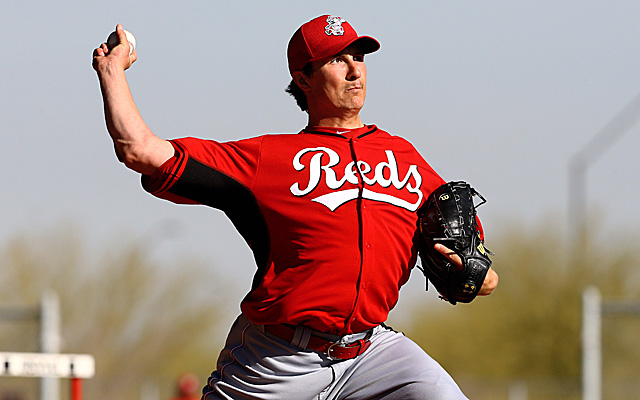 MORE: FA tracker: position players | FA tracker: pitchers
Reds starting pitcher Homer Bailey is eligible to hit free agency for the first time after this coming season, but things may not get that far. The Reds and Bailey have been reportedly working on an extension for a good amount of the offseason, and now Paul Hoynes of the Cleveland Plain Dealer is reporting that he has heard that the Reds and Bailey are getting close to signing a six-year extension in the $100 million range.
Bailey, 27, was 11-12 with a 3.49 ERA (110 ERA+), 1.12 WHIP and 199 strikeouts in 209 innings pitched last season. The record could have been better, but the Reds scored two or fewer runs in 14 of Bailey's 32 starts.
If no deal is consummated in the meantime, Bailey and the Reds would head to an arbitration hearing on Feb. 20.
A Bailey extension would certainly thin the free agent pitching market next offseason, but there are still some big names like Max Scherzer, Jon Lester, James Shields and Justin Masterson that could be available.