Report: White Sox sign Ronald Belisario to one-year contract
The White Sox have inked right-hander Ronald Belisario to a one-year deal after the Dodgers misread his value.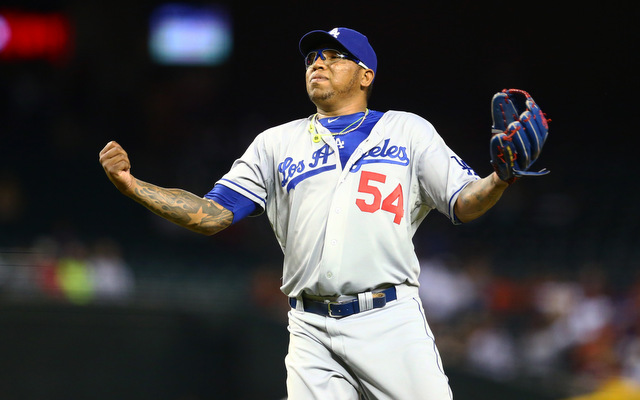 According to Mark Gonzales of the Chicago Tribune, the White Sox have signed right-handed reliever Ronald Belisario to a one-year contract worth $3 million. The deal is pending a physical.
Belisario, 30, has been a workhorse these last two seasons. He pitched to a 3.24 ERA (114 ERA+) with a 1.27 WHIP in 139 innings across 145 appearances from 2012-13, getting a ground ball on 62.8 percent of balls in play. Belisario did not play at all in 2011 due to a drug-related visa issue.
Matt Swartz of MLB Trade Rumors projected Belisario to earn just $2.3 million through arbitration in 2014, but the Dodgers non-tendered him earlier this week rather than pay that amount. Los Angeles may have misjudged his value considered he signed for more than his projected value. Even if they didn't want him, a workhorse reliever making less than $3 million is always tradeable.
Gonzales says Belisario also drew interest from the Angels, but opted to sign with the White Sox because he wanted the opportunity to work with highly regarded pitching coach Don Cooper.