Report: Yankees, Cano meet again; demands lower 'very slightly'
The Yankees and Robinson Cano met again to talk contract on Wednesday, but they remain very far apart.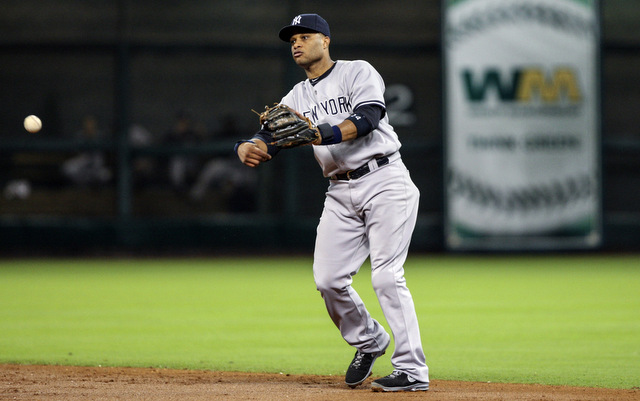 For the third consecutive day, the Yankees and representatives for Robinson Cano met on Wednesday. They remain far apart on contract terms, reports Mark Feinsand of the New York Daily News. The two sides will break for Thanksgiving and meet again next week.
According to Feinsand, Cano's camp lowered their demands "very slightly." He was said to be seeking a ten-year contract worth $310 million earlier this year while the team countered with seven years and $161 million. Sounds like the two sides still have a pretty significant gap to bridge.
Cano, 31, hit .314/.383/.516 (145 OPS+) with 27 home runs and 107 RBI this season. He leads all position players with 29.7 WAR over the last four seasons. Cano is clearly the best free agent available and he will certaintly sign a massive contract at some point, but $300 or so million just isn't going to happen.
The Yankees, meanwhile, have already signed Brian McCann and remain in the hunt for Carlos Beltran. They're expected to be big players for Masahiro Tanaka as well. Given their well-known desire to get under the $189 million luxury tax threshold, it's unlikely they will wait around all winter for Cano before addressing other roster holes.