Reports: Jim Fregosi taken off life support after multiple strokes
Former player and manager Jim Fregosi has been taken off life support in a Miami hospital after suffering multiple strokes, per reports.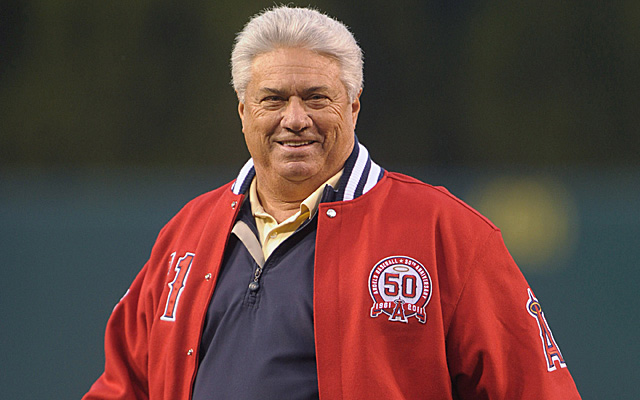 Former Major League Baseball player and manager Jim Fregosi has been taken off life support after having suffered multiple strokes, according to multiple reports (MLB.com). He was hospitalized in Miami after suffering a stroke in the Cayman Islands last weekend while on an MLB alumni cruise and things Thursday appear to have taken a turn for the worse.
Fregosi debuted with the expansion Angels in 1961 at age 19. He would stay with the Angels for 11 seasons, making six All-Star teams and winning a Gold Glove in the process. From 1972-78, he'd play for the Mets, Rangers and Pirates.
In all, Fregosi lasted parts of 18 seasons in the majors, hitting .265/.338/.398 (113 OPS+) with 1,726 hits, 264 doubles, 151 homers, 706 RBI and 844 runs scored.
He would then go on to a managerial career. He managed the Angels for parts of four seasons, the White Sox for parts of three, the Phillies for six and the Blue Jays for two. He won the NL pennant with the Phillies in 1993, when he also finished as runner-up in NL manager of the year voting. He also won the AL West with the Angels in 1979, the first title in club history.
In all, Fregosi's record as a manager was 1,028-1,094.
For the past 13 seasons, Fregosi has been a special assistant to the general manager for the Braves.
Could catcher J.T. Realmuto be the next Miami player to be traded?

If the slow-play for Martinez, Hosmer and Arrieta sounds familiar, it should

The Nats will host the All-Star Game in 2018
The Orioles are looking to trade Machado heading into his walk year

The Cardinals have been linked for a while to the Baltimore star

Gallardo spent the first eight years of his career in Milwaukee