Rick Ankiel appears to have retired
Former high-strikeout pitcher and power-hitting outfielder Rick Ankiel has retired from baseball, per the Cardinals broadcast.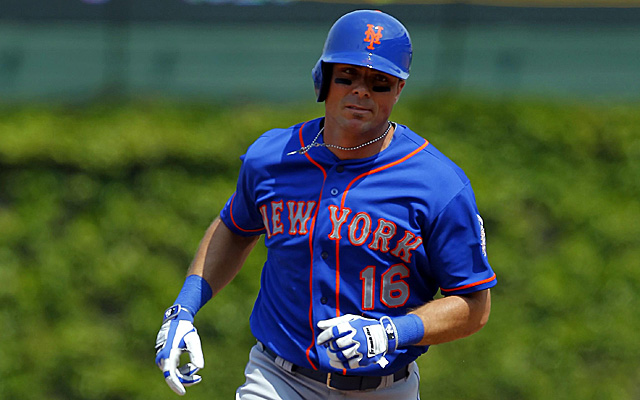 MORE: Spring Training | Scoreboard | FA tracker: position players | FA tracker: pitchers
Rick Ankiel has retired from baseball, according to the Cardinals spring training broadcast Wednesday (via MLB.com's Matthew Leach). This means the end of a rather unique career these days.
Ankiel spent parts of 11 seasons in the majors, the overwhelming majority of which came with the Cardinals.
He initially broke into the league in 1999 as a starting pitcher. In 2000, he went 11-7 with a 3.50 ERA (134 ERA+) and finished second in Rookie of the Year voting. Control problems eventually derailed his big-league career -- at least as a pitcher.
Fast-forward to 2007, and Ankiel showed up as an outfielder with some pretty nice power. He'd homer 11 times in 172 at-bats that season. In 120 games the following season, Ankiel hit 25 homers.
Think about it: We're talking about a guy who struck out 194 batters in a season as a pitcher and also  has a 25-homer season as a position player. He also stole 10 bases in 2011 and could do this from the outfield:
Due to him not being one of the best in baseball at anything -- at least anything other than having an unreal outfield arm -- Ankiel probably has been a little underappreciated throughout his career in terms of having all-around baseball talent. Few in our society are able to even sniff professional baseball as either a pitcher or position player. Ankiel made it to The Show as both and had good success -- even if short lived -- as both.
Kudos to Ankiel on a remarkable career.