Rick Renteria an unexciting hire, but should prove a strong one
Rick Renteria may not be a sexy name, but he has all the background that he needs to prove a quality hire for the Cubs.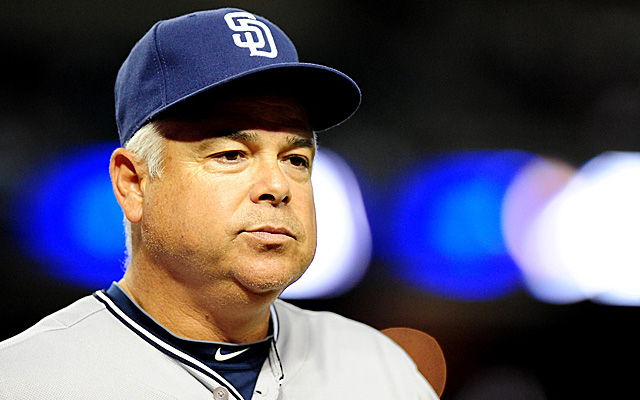 News: Cubs to hire Rick Renteria as new manager
Once the hire of a new manager like Rick Renteria is made, it doesn't take long for the Internet trolls to begin bashing the move. Why? Because they hadn't heard of him until he started getting interviews for managerial vacancies a few weeks ago and wasn't a prominent big-league player.
So he must suck, right? Let's check out the three biggest "problems" with the hire.
He's not a big name! Um, Bobby Valentine is. How did he work out in Boston last season?
He has no prior big-league managing experience! Two things: 1. Everyone has to start somewhere; 2. There are a litany of managers throughout baseball history who thrived in their first managerial stint. Mike Matheny, Joe Girardi, Ron Gardenhire and Mike Scioscia come to mind as recent examples.
But those guys were good players! Well, except Gardenhire. Joe Maddon was never a big-leaguer as a player. Neither was Jim Leyland. Tony La Russa was a .199 hitter in 216 career at-bats. We could go on and on with examples tearing this nonsense down.
This isn't to say Renteria can achieve what any of the above managers did. This is only to say those arguments are worthless -- and yet there are our comment boards, littered with variations of all three.
What the Cubs get in Renteria is a career baseball man who made it to the majors due to making himself as versatile as possible. He was actually given the nickname, "The Secret Weapon," by teammates at one point due to his ability to play several different positions and hit well with runners in scoring position. He played professionally from 1980-96, seeing the majors in parts of five seasons, hitting .237/.285/.322 in 456 plate appearances (better than Gardenhire, Maddon, Leyland and La Russa, by the way, not that it matters).
Once his playing career was concluded, Renteria began managing in Class A and worked his way up the chain, serving as a minor-league coach or manager until 2008. With the Cubs' strongest need at this point being player development and Renteria having served in two good minor-league systems -- Marlins and Padres, who churn out lots of good, young talent that they just don't/can't often hold onto -- this makes him a good fit.
Renteria has been with the San Diego Padres since 2008, serving as bench coach for the past three seasons. During that time, the Padres have seen the following players arrive and perform well at the major-league level: Chase Headley, Everth Cabrera, Will Venable, Mat Latos, Luke Gregerson, Ernesto Frieri, Logan Forsythe, Cory Luebke and Jedd Gyorko. They've also seen development from younger players acquired in deals, such as Yonder Alonso and Andrew Cashner.
Another piece of the equation here is Renteria's ability to speak Spanish, given the large number of younger Latino prospects the Cubs have, not to mention Starlin Castro at shortstop -- who was benched by Dale Sveum mid-game in the midst of a nightmare season in 2013.
Renteria is a long-time baseball mind with a proven track record of knowing how to develop talent at the minor- and major-league levels. He'll be a better fit with the likes of Castro and prospect Jorge Soler than Sveum and he's paid his dues. Several other teams believe he was deserving of a shot at manager, too, because Renteria interviewed with the Mariners and Tigers as well.
He may well prove to be the wrong hire in Wrigleyville, but if that happens it won't be because he isn't a big name, has never managed in MLB before or wasn't a superstar player. Because everything about this guy on paper that actually matters says he's a quality hire who deserves this shot.
L.A. manager Dave Roberts indicated that Puig's benching was related to more than one inci...

Manager Torey Lovullo said so on Monday
Let's see how SportsLine forecasts the race for MLB's 10 playoff spots

Monday kicks off the final week of MLB action. Let's take a look at everything that went d...

No other rookie in baseball history has hit more home runs than Judge has this year