R.I.P. Jose Canseco's Twitter account (Update: Nevermind!)
Former All-Star Jose Canseco's Twitter account disappeared for a bit Tuesday before resurfacing.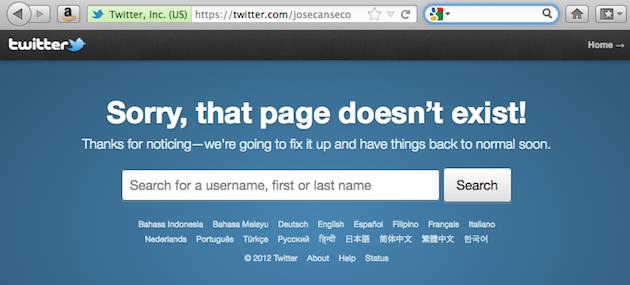 Unlike Al Gore, Jose Canseco's Twitter account (@josecanseco) is dead -- or at least it appears to be. Rest in peace. Or hell. Or just somewhere else…
The former All-Star has apparently deleted his Twitter account, which he has used for challenging people to fights, begging for jobs and insulting women, as well as memorably "breaking" the news that former vice president Al Gore died in March. (He didn't.)
On Friday, the Worcester Tornadoes of the Can-Am League announced it had signed the 47-year-old Canseco to a one-year contract. The Tornadoes begin their season on May 21. On Tuesday, it seems, Canseco committed
seppuku
on his social media presence, but no suicide note has been found at this point.
So, since we don't know what this brave, new Canseco-less Twitter world looks like, why don't we look back on what we will be missing.
UPDATE:
Canseco's account has been resurrected. Who knows what happened. Who cares. Either continue to follow him for tweets like the ones below or continue to ignore him if you wish.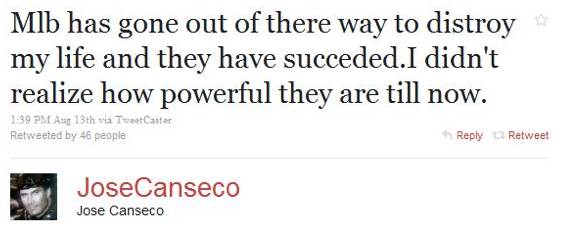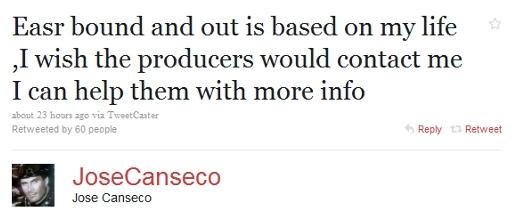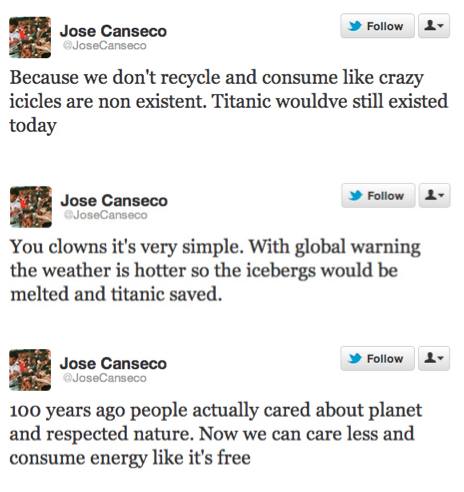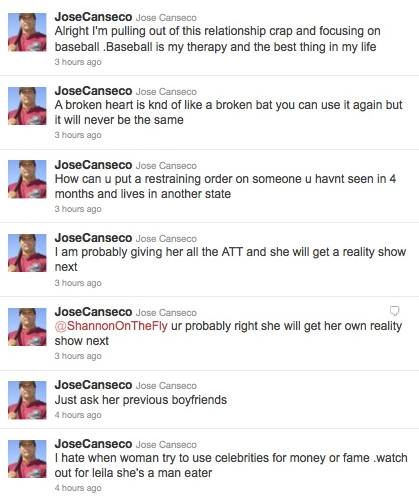 Goodbye @JoseCanseco, your candle burned out long before your legend ever did.

Your one-stop shop for all things MLB Winter Meetings-related

Matt Harvey could be on his way out of New York

The Nationals are looking to improve on the edges of their roster
Ellsbury is due at least $68 million over the next three seasons

Wright was arrested at his home Friday

The former Tigers teammates were voted into Cooperstown by the 16-person Modern Era Commit...