Roid users shouldn't make 10-player HOF ballot ... at least not yet
With only 10 players allowed on the Hall of Fame ballot, and so many worthy candidates, steroid users, for now, should be left off.
Faced with a Hall of Fame ballot stacked with all-time greats, generational greats and just plain old regular greats, there's been a predictable chorus of complaints by voting sportswriters who've been forced by the 10-player limit to omit candidates they believe are worthy (though maybe not quite as worthy as the 10 they did include).
Sure, I like to complain as much as the next guy. But there are two main reasons I will refrain this one time.
First, we as sportswriters got ourselves into this mess by doing a poor job of covering steroids throughout what is now known as the Steroid Era. If it's the title of an entire era, don't you think it was maybe worth a mention or two?
Second, there was one easy solution to winnowing down the ballot to 10: to fill out a clean ballot by eliminating all players who benefited, likely benefited or may have benefited from steroids or other enhancers. In other words, to anoint the clearly clean, and honor the obviously honorable.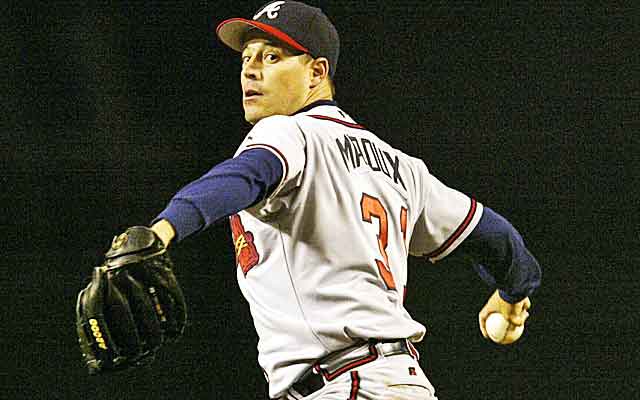 It's simple, really. The steroid-taking players took an unfair advantage over the honest players when they all played. So why reward them now at the expense of the guys who played it straight? By disregarding, deferring or just plain saying "no" to the steroid guys, it isn't too hard to get the ballot down to 10 worthy players. It says something sad that the steroid test eliminates so many, but practically speaking, it makes the task much more manageable.
Next year, I will reconsider them all. But I'm not close to being ready to squeeze a clean guy off the ballot so I can put a steroid guy onto the ballot, as it appears many others are. The result is a ballot I can be proud of (even if it's a ballot sure to draw internet ridicule). Admittedly, mine is not a ballot with the 10 most accomplished, or even, quite likely, the 10 best players. But it's a ballot with 10 great players who I believe would honor Cooperstown if elected.
Some may quibble and many will shout that a few of my choices didn't have big enough numbers, didn't win enough MVP awards or points, didn't make enough All-Star teams. But no one will question the integrity, character or sportsmanship of any of these 10 players I pick. And yes, by the way, those are three of the very words used by the Hall of Fame founders to describe the main qualifications for induction.
Integrity.
Sportsmanship.
Character.
They still count. At least they do here.
Some will suggest those three words are redundant, and to be sure, they are very similar in meaning. But together, they drive home a point. Or they should. Still, it's a point lost by many nowadays, as steroids, performance enhancers, and cheating in general is becoming more and more excused as the way of an entire era.
No matter, I believe mine is a ballot composed of 10 guys who did honor to the game by performing brilliantly over long careers. There's no evidence they did anything to dishonor the game. The Hall of Fame is baseball's highest honor. So cheating is my tiebreaker.
Regardless, it's also a ballot sure to be run down by some numbers guys who are outspoken on the Internet about how wonderful their ballots are, and how bad the ballots of many of the guys who actually covered the games are. I've even seen one or two bloggers give grades to the voters, with, of course, their main point being that the guys who cheated and achieved belong in the Hall of Fame. I've never seen a group so sure of themselves about such a debatable point.
Hall of Fame cases: Luis Gonzalez | Moises Alou | Lee Smith | Fred McGriff | Don Mattingly | Jack Morris | Rafael Palmeiro | Sammy Sosa | Edgar Martinez | Jeff Kent | Alan Trammell | Larry Walker | Mark McGwire | Tom Glavine | Frank Thomas | Mike Piazza | Mike Mussina | Curt Schilling | Craig Biggio | Tim Raines | Jeff Bagwell
There's no doubt it would be a lot easier to simply look at the numbers, and consider nothing else at all. But that wouldn't be facing the reality that some players -- not all, not even close to all, but certainly some -- awarded themselves an unfair advantage. We know it's not fair because no 35-year-old human hits 70 home runs. No 37-year-old hits 73. And no 40-year-old has a 1.422 OPS.
The question is, what do we do about it?
If someone wants to tell me that Barry Bonds and Roger Clemens belong in the Hall, I understand. They put up all-time great numbers. If you throw out integrity, character and sportsmanship, there's not even a question. Voters may excuse their drug taking by arguing that they didn't take drugs until at least halfway through their careers, or that they took them when they weren't explicitly against the rules, or that they never failed any tests.
That's fine. But sorry, I'm not there yet. Assuming they were great without the steroids just tells me they didn't need to cheat in the first place.
It actually could be argued that Bonds and Clemens are the very two guys who most spoiled an era, hogging hardware they likely didn't deserve. Between them, they won 14 top awards -- seven MVPs and seven Cy Youngs. In each case, it would appear that four of their seven individual awards may be tainted. They got greedy.
But no one's going to take away their trophies, the extra millions they made or certainly the at-the-time adulation. The only recourse is the vote, and the time isn't right to add to their accolades. At least not for me.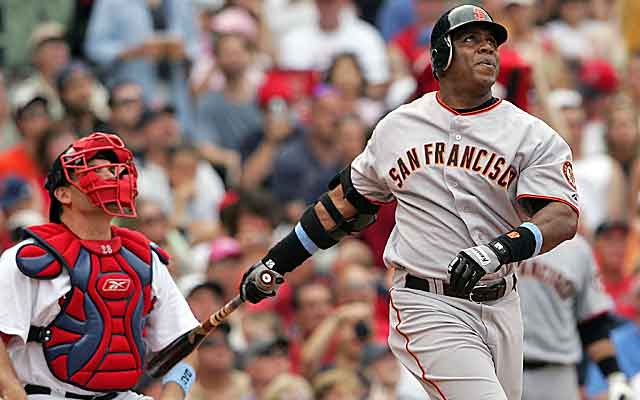 All that being said, I understand the "yes" votes. I don't believe the new numbers guys are any less aware of the benefits of steroid use, nor do I believe they are any less moral. I just think their whole thing is stats, and they don't know how to account for steroids, so they just ignore them. Or mostly ignore them.
That's OK. It's their call, their right. And I get it; those guys were undeniably great players. I can't do it, though. So, without further ado, here are my honest, honorable, deserving 10 players.
The Ballot
1. Greg Maddux
I'd guess he'll just miss getting 100 percent of the vote on the theory that there's at least one in every crowd. Of course there is no real reason not to vote yes. But if one or two misguided voters omit Maddux, that doesn't mean the whole process is a farce, as some will have you believe. Ninety-nine percent is no slap in the face.
2. Frank Thomas
His OPS is 14th best ever, behind 13 all-time greats. His stand against PEDs gets bonus points. Not much of a defensive player, but who cares?
3. Tom Glavine
It isn't just the 300 wins, it's also two Cy Youngs at a time of pitching greatness, plus the 1995 1-0 World Series clincher. Anyone can say they believe they got the most out of their ability, but here's a guy who did what he did without an overwhelming fastball or, for that matter, breaking ball, and who even walked quite a few hitters. For me, he's a no-doubt first-ballot Hall of Famer.
4. Jack Morris
It's a shame he apparently isn't going to make it in year 15. The ace of three World Series winners (who was always picked to start Game 1s, Game 1 of the season, Game 1 of the playoffs) lasted eight innings in an amazing 52 percent of his starts over a 14-year stretch, as Tom Verducci of Sports Illustrated first noted. The ones surest he isn't a Hall of Famer almost uniformly seem to be the ones who covered zero games during Morris' prime (if not zero ever) and instead rely on their own analysis of numbers of a career they barely noticed. The career 3.90 ERA doesn't tell the tale of his impact. A shame.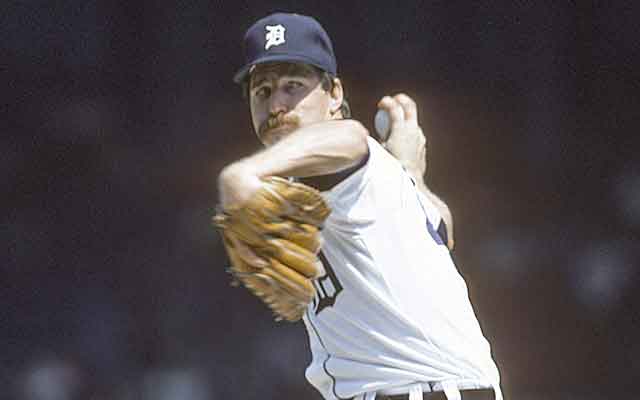 5. Tim Raines
Not being Rickey Henderson is no crime. Neither is playing your best years in Montreal. But it surely hurts him that his best years came hidden in Montreal while he was only a very good player later in Chicago and New York. Still, he had a terrific first seven seasons, then lasted a long time as a productive though not quite great player. An on-base machine who was also one of the greatest base stealers ever.
6. Curt Schilling
Gets it on impact -- big years, bigger games, plenty of drama. Excellent pitcher who was at his best on the big stage. Another plus: the best strikeout-to-walk ratio since 1900.
7. Don Mattingly
One of the best players in the game over a five-year period when he was also quite likely the biggest name (it is called the Hall of Fame, after all). Shocking that this two-way star with career stats to match Kirby Puckett is in danger of being knocked entirely off the ballot. Not right.
8. Fred McGriff
Fantastically consistent power hitter (30 home runs 10 times, 100 RBI eight) who was at his best in the big games (.917 career postseason OPS, including .989 in the World Series). It's amazing he never got the publicity he deserved but this clean slugger should get extra points for trying to outslug juiced-up competitors on an unequal playing field. Seven extra home runs might change the equation (he finished with 493), just as a few more wins might have done the same for Tommy John and Jim Kaat.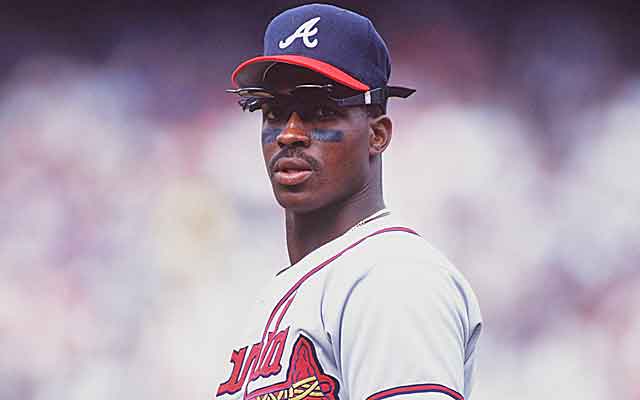 9. Alan Trammell
Terrific two-way player made his mark, and finally got my vote in year 13. He wasn't quite as good as Barry Larkin, who made it in his second attempt, but pretty darned close.
10. Craig Biggio
An All-Star at two positions, he's among the all-time best at gathering extra base hits and stealing bases. He's one of 14 players with both 3,000 hits and 1,000 extra-base hits with 12 in the Hall of Fame and the other being Rafael Palmeiro (more on him below). He stayed around as an average player long enough to get the magic 3,000 hits but folks forget he was among the best players in a few years in his prime. Joe Posnanski pointed out his 1997 season, when Biggio scored 146 runs, hit 22 home runs, had a .916 OPS, was hit by pitch 34 times and grounded into zero double plays.
The Near Misses
11. Mike Mussina
Won 270 games and kept an admirable 3.68 ERA without steroids smack dab in the middle of the steroid era. Also did it in the AL East. He's hampered by near misses (2001 World Series, no-hit bids, short of 300 wins) and the victim of a tough ballot, but very likely will make it within a few years.
12. Edgar Martinez
Not sure why he gets so much more support than Mattingly. He has far more walks and strikeouts. He does have about a hundred more homers (309-222), but does that make up for Mattingly having greater impact (four top-10 MVP finishes, including a win, compared to two)? And what about being an all-time great defender vs. a DH? No discrimination against DHs here. I just think that if a player is to get in on hitting alone, he needs more than great percentages (Martinez obviously has those with a .312//418/.515 slash line). Martinez doesn't have the big career totals, the big MVP support or the huge moments, but he was such a good hitter that it's still a close call.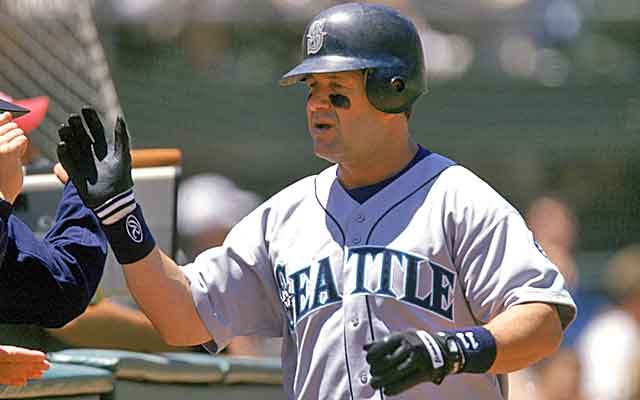 13. Jeff Kent
The fact that he has the most home runs for a second baseman doesn't quite make the case -- at least not for me. Terrific hitter, but a below-average second baseman and just not a Hall of Famer.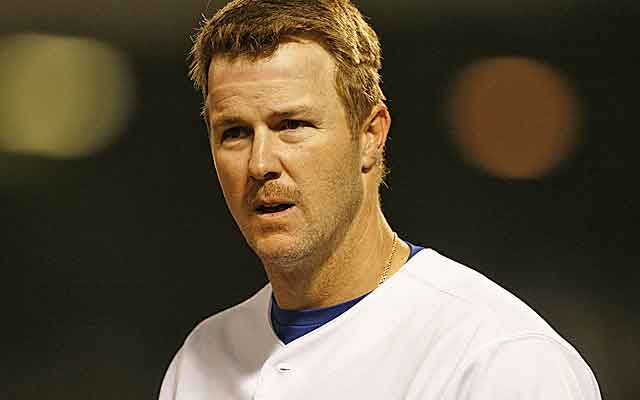 14. Lee Smith
Amazingly consistent closer who retired as the all-time saves leader. Specialists need to be really special, though, so not sure he gets there.
15. Larry Walker
Terrific talent whose numbers were greatly enhanced by Coors Field. He had some great years, but they were dramatically skewed. I've seen very fine baseball scholars like Joe Posnanski make the case that he's deserving while mentioning comparisons to other hitters who also fared far better at home. But there are no exact comparisons to the pre-humidor Coors, which was a joke. That Jim Rice had much better numbers at Fenway Park isn't really a fair comp; that diminishes just how big an advantage Coors Field was. Anyway, even with such a stark home advantage, he doesn't quite have the career totals for enshrinement. Deferred ... for now.
16. Mike Piazza
Piazza, Jeff Bagwell and Sammy Sosa are three of the hardest cases. But sorry, withholding a vote, which is being done here in these three cases, isn't the same as convicting someone without evidence. And it certainly isn't McCarthyism, as a couple overwrought bloggers would have you believe. In these three cases, I look at it as simply deferring a vote (a bit easier to do here where I believe there are at least 10 surely clean players who are also deserving based on merit). And in Piazza's case, he certainly isn't about to be knocked off the ballot (polls suggest he may even get in). Let's not forget this isn't a court of law, no one's being punished or convicted. It's simply a matter of whether the highest honor should be bestowed now. It isn't being assumed here that just because Piazza and Bagwell admitted taking Andro and issued quotes while playing that weren't necessarily negative about steroids/steroid takers that that's any sort of proof that they partook. But it does allow room for a deferral. Open for discussion again next year (unless he gets in).
17. Jeff Bagwell
He's not as obviously worthy on career accomplishments as Piazza, the most productive offensive catcher in history, but as an MVP, Rookie of the Year and a terrific first baseman with a career .408 on-base percentage and .540 slugging percentage, he is worthy. It isn't fair to go over the reasons for suspicions here in either case. Going from a prospect with questionable power to posting a single-season slugging percentage higher than anyone in history besides Babe Ruth, Lou Gehrig and Rogers Hornsby isn't proof, nor is the Andro admission a disqualifier. But again, this isn't a court of law. And like Piazza, he will be considered again in a year.
18. Sammy Sosa
Not sure why it is, but the same folks who claim McCarthyism in the cases of Piazza/Bagwell don't offer the same enthusiastic accusations on behalf of Sosa, whose on-field credentials are also Fame worthy. Sixty plus home runs three times and 600-plus homers in total should do it alone, but Sosa was also a very good runner and thrower in the first part of his career, in addition to being a magnetic star. And in reality, there is no proof in his case either, not unless you think a weak performance before Congress is proof (I don't) or the use of a corked bat is determinative (it shouldn't be). As with Piazza and Bagwell, up for reconsideration next year.
Great But Tainted
19. Barry Bonds
Somehow, a ballot without an all-time great is very dissatisfying. The narrative that he didn't partake until he saw McGwire and others shooting past him is believable. Also, he's better than Clemens in that he didn't drag his trainer down with him. Will reconsider in a year.
20. Roger Clemens
On accomplishments he's right there with Maddux, maybe he even a touch ahead. But the "not guilty" court ruling means nothing beyond the fact that his lawyers picked some dumb-as-a-doorknob jurors. Let's not forget he was the biggest star of the Mitchell Report, not only in name but deed. Last half of his career -- after the "twilight" -- looks like one big fish tale.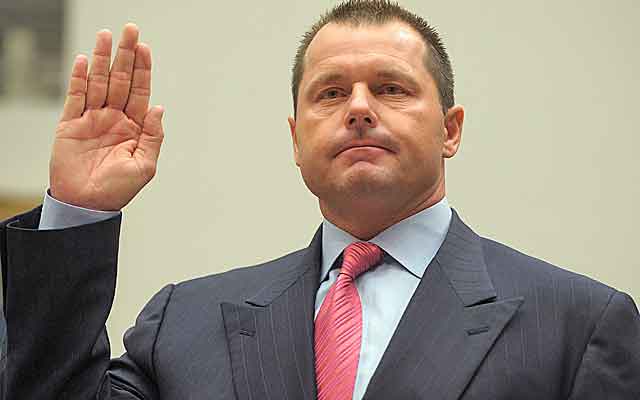 21. Mark McGwire
Worthy on merit, of course (and I don't want to hear he wasn't a great defender, as he played a very solid first base). He lifted baseball on his back with his home-run exploits. The .588 career slugging percentage is crazy good, but of course there's very likely only one reason he turned for the second half of his career from Jay Buhner to Babe Ruth.
22. Rafael Palmeiro
Also easily worthy on the numbers, as the 3,000 hits/500 homers combo couldn't be ignored even if he wasn't a perennial MVP type. No matter, it's still hard to get past the over-the-top finger-pointing falsehood before Congress, followed by the failed test.
Hall of Extremely Good
23. Luis Gonzalez
Had some big numbers and a very big moment. Nice career, but not quite.
24. Moises Alou
Excellent hitter whose career was symmetrically very close to the equal of father Felipe (if anything, Moises actually has a slight offensive edge). Had a .303 career average and a .516 slugging percentage. Stats also are pretty comparable to Martinez (332 homers, 1,287 RBI, .303), though Martinez walked a lot more and gets way more Fame buzz.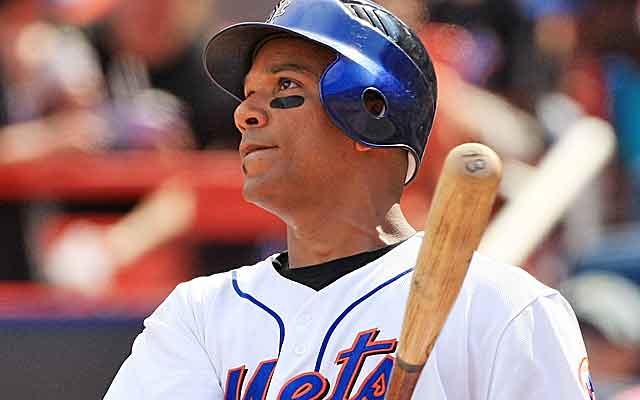 25. Hideo Nomo
Trendsetting pitcher could have a case -- though not quite here. Made a greater impact than most realize. Led both leagues in strikeouts and threw two no-hitters.
26. Kenny Rogers
Converted outfielder had exceptional career, including a perfect game, huge 2006 postseason and 219 victories.
Hall of Very Good
27. Richie Sexson
Big power guy fell off in Seattle yet he maintained a career .507 slugging percentage.
28. Sean Casey
One of the nicest guys to play baseball, and a career .300 hitter to boot.
29. Ray Durham
Very solid and productive Chisox who scored at least 100 runs six straight seasons.
30. Armando Benitez
Fireballing closer saved a lot of games (289 to be exact). Not a Hall of Famer by any stretch, however.
31. Jacque Jones
One of better players on some good Twins teams.
32. J.T. Snow
Smooth defender had nice career.
33. Paul LoDuca
Four-time All-Star as catcher who could hit
34. Todd Jones
Racked up a lot more saves (319) than you think
35. Mike Timlin
Very good reliever, but like the nine other names on the "Very Good" list, no one could reasonably consider him a Hall of Famer.
36. Eric Gagne
Had perhaps greatest year ever for a reliever, though George Mitchell uncovered the precise reason for that.