Royals name new hitting coach (again): Dale Sveum
The Kansas City Royals once again have a new hitting coach. This time it's Dale Sveum.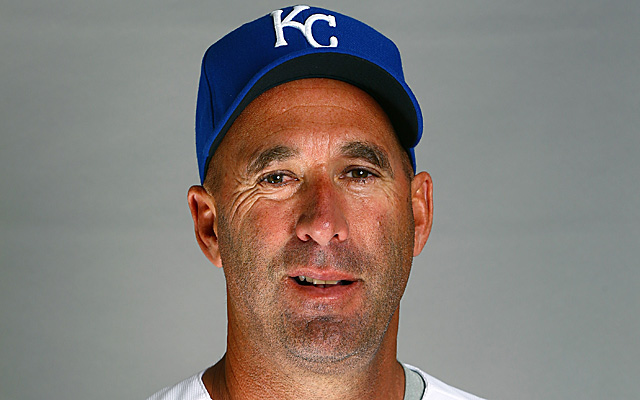 Perry: Lack of power has been Kansas City's undoing
The Kansas City Royals have once again named a new hitting coach, and it's Dale Sveum, the club announced Thursday. Former hitting coach Pedro Grifol -- who was hired almost exactly one year ago along with George Brett in the position -- has been reassigned as a catching instructor.
As I alluded to above, the Royals last made a change at hitting coach May 30 of last season, ousting two hitting coaches in favor of Grifol and Brett -- the latter of whom only wanted the position on a temporary basis. The ballclub hit .259/.312/.374 with 4.0 runs per game before the move and .261/.316/.381 with 4.0 runs per game after. So there wasn't much difference.
This season, the Royals entered Thursday's action hitting .251/.306/.348 while averaging 3.78 runs per game. They rank last in the AL in runs, home runs and slugging percentage while ranking 14th in on-base percentage. Basically, they are bad at getting on base and hitting for power, which leads to a lack of runs. It doesn't take a student of the game to realize that's an awful combination for a baseball team at any level.
The progress of talented young hitters has been an issue, too. Eric Hosmer finished the year very well in 2013 after a bad start, but he has been lacking power again this time around. Mike Moustakas has already been demoted to Triple-A and Salvador Perez hasn't shown much, if any, improvement since coming up to great fanfare.
A few veterans, namely Billy Butler, aren't pulling their weight, either.
So now the task of fixing everyone is up to Sveum, who was dismissed from his Cubs managerial post last fall after just two seasons. He has been coaching third base for the Royals to this point, but now he'll go back in the dugout full time.