Russell Wilson Rangers jersey among top sellers online
There's a Rangers jersey with Russell Wilson's No. 3 on it selling online. And it's among the top selling MLB jerseys.
MORE: Wilson flashes leather in Rangers camp
Seahawks quarterback Russell Wilson is coming off a Super Bowl championship. We know that. He was also selected by the Rangers in MLB's Rule 5 draft this past December and has been hanging around their camp this past week. He'll almost certainly never even play for the Rangers in the minors, much less have any sort of tangible impact on the big-league club. We know that, too.
Still, his Rangers jersey has been one of the top selling MLB jerseys online since becoming available on Fanatics.com this past Monday, according to the site. Here's a look, again, via Fanatics.com: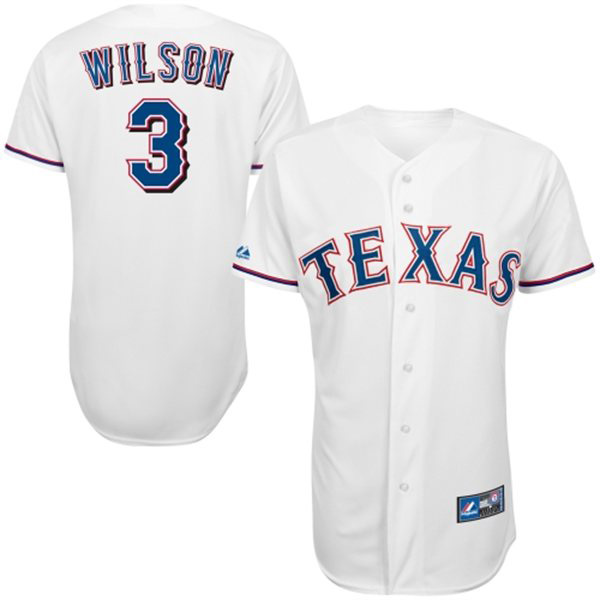 There's also a shirt-jersey -- or a "shirsey," if you will -- available for a much cheaper price.
So to reiterate: Russell Wilson is never going to play for the Rangers, but his Rangers jersey sales are high.