Ryan Braun says this is his best season, but is it enough to make him the MVP again?
Ryan Braun won't say whether he should be the MVP of the National League again. He will say that he thinks this is his best season, better than the year he had when he was MVP in 2011. Braun's MVP candidacy makes for a fascinating case.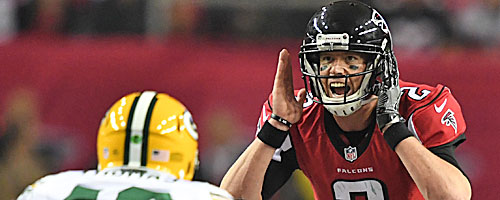 Ryan Braun has the Brewers threatening for a wild-card spot.
(Getty Images)
WASHINGTON -- Ask Ryan Braun if he's having a better year this year than last year, you'll get an answer.

"I'm probably having my best season," Braun said.

Ask Ryan Braun whether that means he should win a second straight MVP, good luck getting an answer.
Braun will praise the other contenders. He'll tell you that Buster Posey of the Giants "deserves the utmost credit." He'll say that Andrew McCutchen "has carried the Pirates on his back for a lot of the season."

But he won't even address the issue of whether the Brewers' late-season recovery helps his own chances of repeating. And don't even try to get him to say whether last winter's failed drug test and successful appeal will have any impact on the vote.

My own view: No matter what your view of the drug issue, it's crazy to carry it over to this year's MVP race. The award is about this season, not last year. This isn't like the Hall of Fame, where we're asked to assess careers. This is simply about who was most valuable in the 2012 season.

That said, if the race is close, it could take only one voter deciding to leave Braun off his ballot completely (voters pick 1-10 in the MVP race) to affect the result.

Now, is Braun the best candidate?

Again, the race is close. Whether he'll say it or not, the Brewers' revival has to help him. Voters who chose Braun over Matt Kemp last year because Kemp's Dodgers weren't contending could hardly have picked Braun if the Brewers had remained under .500 all season.

It could turn out that the failed drug test that hurts Braun isn't his own, but instead Melky Cabrera's. Posey's candidacy was certainly helped by the way he carried the Giants after they lost Cabrera in mid-August.

Whether Braun wins or not, he has definitely proved wrong those of us (me included) who predicted this spring that he was headed for a tough season. He may even be correct when he says he's been better in 2012 than he was in 2011.

"It's the consistency," Brewers manager Ron Roenicke said. "Ryan's had a great year, but Ryan hasn't had the type of month he had the first month or last month of last year."

Last year, Braun's month-to-month OPS went from a high of 1.181 in April to a low of .796 in May. This year, he hasn't been below .941 or above 1.009 in any month.

Overall, he's ahead of 2011 in home runs (40, up from 31), RBI (108, up from 104) and slugging percentage (.601, up from .584). He should end up higher in runs and stolen bases, and for now is close to even in on-base percentage.

He leads the league in home runs, total bases, slugging percentage and OPS, and is tied for the lead in RBI and extra-base hits.

He topped 100 runs scored on Sunday, making him the only player in the major leagues with 100 runs and 100 RBI each of the last four years.

It's an MVP-type season, whether or not he actually wins the award again.

Is it his best season?

Judge for yourself, but Braun thinks it is.

That question he'll answer.


Another team rumored to be interested in Stanton has confirmed their interest

Chris Woodward has spent the last two seasons with the Dodgers

We heard about it being awful for years, but was it?
Then again, three trades in four days might be behind Jerry Dipoto's usual pace

Ohtani is arguably the best hitter and pitcher in Japan

The O's need rotation help, and Cobb is available for hire