Scouts Corner: A look at the market for starting pitchers
Two starting pitchers have already been traded, and there will be more to come. Our Scouts Corner panel takes a look at who's left.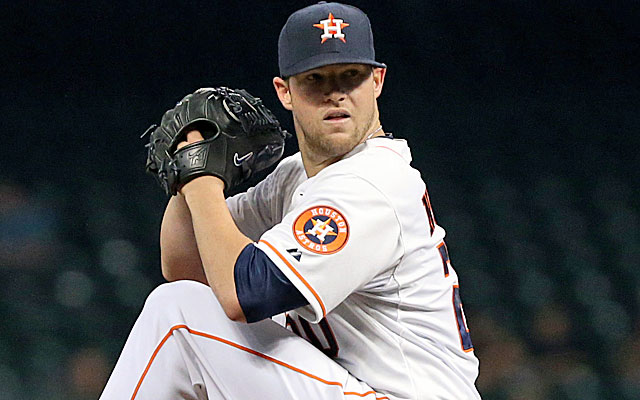 The two biggest trades so far have involved starting pitchers. One executive suggested Wednesday that Bud Norris could be the next to go.
The biggest stories about guys who could get traded but probably won't involve starting pitchers. We've been talking about Cliff Lee for weeks; I wrote about Ervin Santana today.
And if the Giants keep losing, the speculation about Tim Lincecum can start soon.
The two moves made already won praise from many scouts, with Scott Feldman viewed as someone who can stabilize the Orioles' rotation (and has experience both in the American League and in the postseason) and Ricky Nolasco viewed as someone who will be a big help to the Dodgers.
Plenty of teams are still looking to add a starter, although that group can change almost daily. The Giants and Padres, two of the early shoppers, have lost so many games that they're now considered unlikely to buy.
The Rockies, Rangers, Indians, Diamondbacks, Nationals, Cardinals and Red Sox all remain possible buyers for starting pitchers. The Braves have also looked around, although they remain much more focused on finding bullpen help.
With that in mind, our panel for this week's Scout's Corner looks at some of the starters who still could be dealt:
Gallardo spent the first eight years of his career in Milwaukee

MLB revenues are at a record high right now, but teams aren't spending it on players

Chicago added Tyler Chatwood earlier this offseason but might not be done adding to the ro...
The Dodgers and Braves pulled off a whopper on Saturday

Sabathia will reportedly spend a 10th season in the Bronx

Fowler suffered a knee injury at Chicago's Guaranteed Rate Field