So Domonic Brown's dog was in 'Puppy Bowl X'
As it happily turned out, the recent 'Puppy Bowl' had a baseball connection.
MORE: Animal GIFs as pennant races
Important and uplifting news: The loyal hound of Phillies outfielder Domonic Brown was a combatant in Sunday's Puppy Bowl X! 
Here, courtesy of Mr. Brown's Instagram, is a look at Tyga during the run-up to the big game ... 
And the people say: Adorbs!
Here's Tyga's official Puppy Bowl photo and vitals, courtesy of Animal Planet ...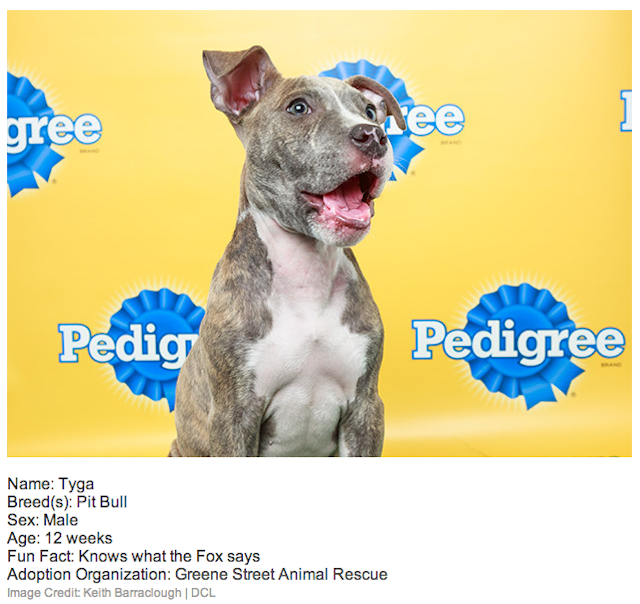 Unfortunately, the lovely and talented Tyga Brown does not number among the highest-scoring Puppy Bowl fantasy players. So he must console himself with being world champion ... of our hearts. 
(Wink of CBS eye: Sporting News)
In the last two votes, Clemens has gained nearly 17 percent in Hall of Fame voting

The results of the BBWAA Hall of Fame vote are revealed Wednesday, Jan. 24

Does the Jackson signing mean the Giants are out on Lorenzo Cain?
Acuna edged out Shohei Ohtani and Vladimir Guerrero Jr.

There's no reason to run over the cases for and against Bonds, so let's have fun instead

The coveted right-hander would certainly be a fit in Milwaukee