So Domonic Brown's dog was in 'Puppy Bowl X'
As it happily turned out, the recent 'Puppy Bowl' had a baseball connection.
MORE: Animal GIFs as pennant races
Important and uplifting news: The loyal hound of Phillies outfielder Domonic Brown was a combatant in Sunday's Puppy Bowl X! 
Here, courtesy of Mr. Brown's Instagram, is a look at Tyga during the run-up to the big game ... 
And the people say: Adorbs!
Here's Tyga's official Puppy Bowl photo and vitals, courtesy of Animal Planet ...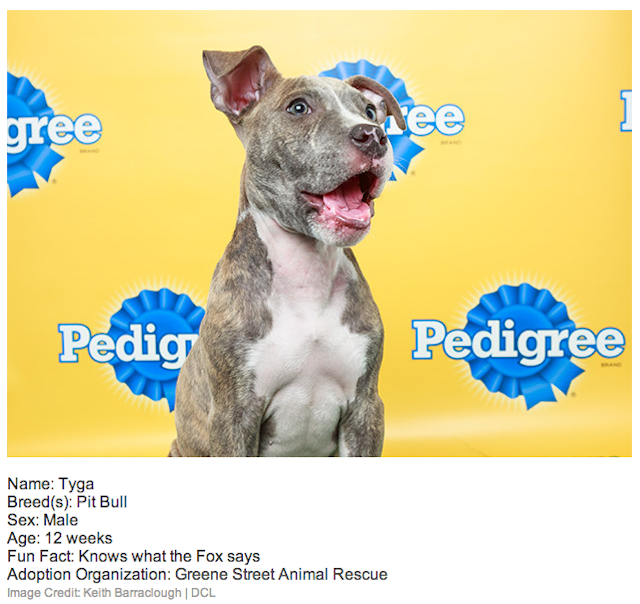 Unfortunately, the lovely and talented Tyga Brown does not number among the highest-scoring Puppy Bowl fantasy players. So he must console himself with being world champion ... of our hearts. 
(Wink of CBS eye: Sporting News)
Several relievers have signed in the last two days

Several teams are interested in the switch-hitting first baseman

Neshek and the Phillies are closing on a two-year contract
And the team that first drafted Cole is interested

This scout was SUPER into Jeter

Stanton warned Marlins fans about the lean years that are forthcoming