Southern comfort? Price names favorite team (other than the Rays)
David Price is believed to prefer to stay in the south if he's dealt, but he said he can adapt if need be.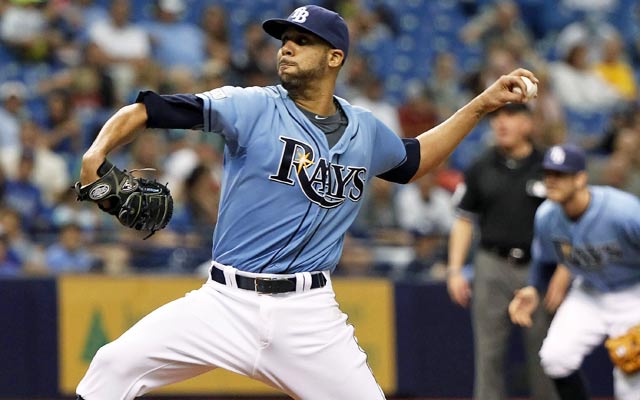 More on MLB trades: Price helping his market value | Impact players at deadline
MINNEAPOLIS -- Rays ace David Price would "absolutely" love to stay with the Rays, he said. But if he were to go, he gave a clue where he might prefer to go when he named his second choice.
"My favorite would be the Nahshville Sounds," said Price, a Tennessee product with strong roots in the south.
Of course, he was kidding about the minor-league Sounds. But even in jest, there probably is some truth to the southern preference.
Rumor has it that if the Rays were to deal him, he'd most prefer the Atlanta Braves, which is the team closest to Tennessee, and that he'd least prefer teams that are far away. Geography seems to count for Price.
Price's agent Bo McKinnis was quoted by Ken Rosenthal of FOXsports.com at the winter meetings saying that Price wouldn't sign a longterm extension if the Seattle Mariners were to acquire him. Reminded of that here, Price declined to comment.
He did admit to having his favorites, and his least favorites, but he also declined to say what they were (beyond the Sounds).
Theoretically, it doesn't much matter as Price has no no-trade capability, and acquiring teams may be happy just to get Price for the next year and half, without worrying much about an extension.
Of course, team executives want a happy player in return, especially if they surrender the haul it would take to get a red-hot star such as Price. Though they haven't said anything, there is said to be at least a bit of concern on the part of some Mariners people.
They need not worry too much. Price said he'd be fine wherever he went. Furthermore, he said he isn't afraid of a new environment.
"Whether the Rays trade me or not, the mound is still sixty feet, six inches," Price said. "My job does not change. You've got to stay the same person."
Maxwell joins a growing movement across sports

The Yankees punched their ticket to the playoffs with a win over the Blue Jays on Saturday

Sabathia's stance seems to be an increasingly popular one among athletes
Plus the A's and Brewers have hope, Giancarlo goes deep again, and much more

Matt Chapman and Matt Olson give the A's hope

Despite an awful month, the Dodgers are again NL West champions