Spring training injury update: Strasburg okay after line drive
Stephen Strasburg, Hanley Ramirez, Yasiel Puig, Pablo Sandoval, David Wright, Rafael Soriano, Nick Markakis and Derek Jeter are among the many players included in Friday's injury recap.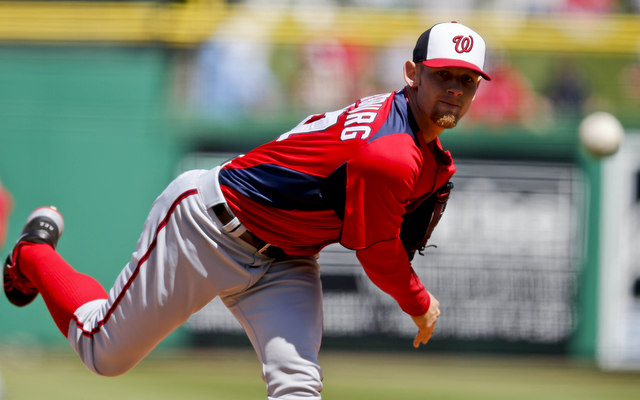 The Nationals had a big scare on Friday, as ace right-hander Stephen Strasburg was hit in the left wrist by a Prince Fielder line drive. The trainers checked him out, but the team's opening day starter ultimately remained in the game and avoided major injury according to MLB.com. Here are the rest of Friday's injury updates:
Another team rumored to be interested in Stanton has confirmed their interest

Chris Woodward has spent the last two seasons with the Dodgers

We heard about it being awful for years, but was it?
Then again, three trades in four days might be behind Jerry Dipoto's usual pace

Ohtani is arguably the best hitter and pitcher in Japan

The O's need rotation help, and Cobb is available for hire