Stock Watch: Price, Pap and De La Rosa help cause; Colon does not
David Price's trade stock remains sky high, but are the Rays willing to deal their ace? Or will someone like the Dodgers or M's meet their, um, price?
More MLB: Power Rankings | Expert Picks | Latest news & notes | Fantasy news
At this point, the weekly Stock Watch honor could be renamed the David Price Award. Among players potentially on the block, he's the best, week after week.
This trade deadline edition of Stock Watch is no different. The only real question: Will Price be traded?
Sources say the Rays are likely holding off for now, and understandably so. Tampa Bay hasn't had a great season, though it has been a lot better since clever manager Joe Maddon brought in the medicine man (or witch doctor, whichever you prefer), and in the tight but unimposing AL East, it's probably worth hanging in there, at least until a lot closer to the July 31 trading deadline.
If the Rays trade their ace, no one can blame them for seeking a haul.
With the Dodgers, the Rays talked about some combination of shortstop Corey Seager, outfielder Joc Pederson and pitchers Julio Arias and Chris Anderson. With the Mariners, it was pitcher Taijuan Walker and two or three others, though in that case Seattle might also want versatile star Ben Zobrist in a package deal (or just Zobrist alone).
Anyway, Price wins. Again.
Here are all the Bulls and Bears of the Stock Watch.
1. David Price, SP, Rays: For July, he is 4-0 with a bookending ERA and WHIP of 0.85. It's funny the two most mentioned teams -– the Dodgers and Mariners -– are the only two for whom Price surely would not be the ace. The Cardinals and Giants are two more teams thought to be looking, and they also have excellent pitching staffs. Zobrist is helping his cause, too, batting .352 for the month with nine walks.
2. Jonathan Papelbon and Antonio Bastardo, RPs, Phillies: Papelbon has five saves, a 0.00 ERA and 0.33 WHIP in July, perhaps giving the Phillies some hope to find a suitor (though none has admitted to it yet). Bastardo has a 0.00 ERA and 0.38 WHIP for the month, and it's no wonder why he's so popular.
3. Jorge De La Rosa, SP, Rockies: He's on the block, and with a 1.11 WHIP and 2.00 ERA in July, there should be plenty of takers. LaTroy Hawkins and Franklin Morales also are pitching well, aiding the Rockies' sale.
Honorable Mention: John Danks, SP, White Sox; Cole Hamels, SP, Phillies; Kevin Correia, SP, Twins; Jake Peavy, SP, Red Sox; Oliver Perez, RP, Diamondbacks; Chris Coghlan, OF, Cubs; Dustin Ackley, OF, Mariners.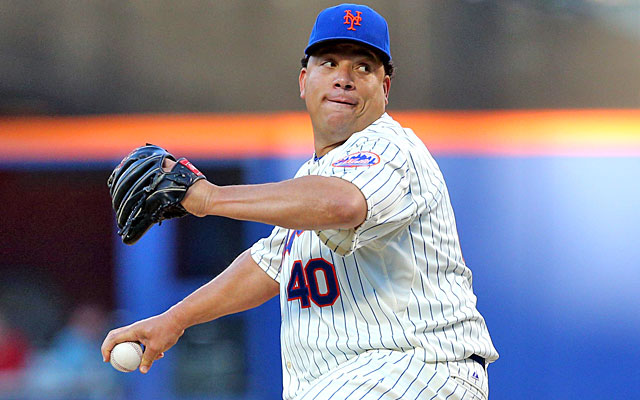 1. Bartolo Colon, SP, Mets: As the New York Post reported, the phone isn't exactly ringing off the hook. The Mets aren't certain they'll be sellers, but Colon isn't helping with an 0-2 record and 5.40 ERA in July. Second baseman Daniel Murphy could probably help at least the Giants, Athletics and Blue Jays, but his value isn't exactly skyrocketing (.204 for the month), despite making the All-Star team.
2. Aaron Hill, 2B, Diamondbacks: He also plays a position of need among contenders, but he isn't hitting anything like he did a couple of years ago; the .231 on-base percentage in July (one walk, 10 strikeouts) is a bit on the low side.
3. Edwin Jackson, SP, Cubs: He has spoken hopefully of maybe finding a new home, but where could that be? Even the Yankees don't seem interested. The July ERA is 7.29.
Dishonorable Mention: Nate Schierholtz, OF, Cubs; Josh Willingham, OF, Twins; Gordon Beckham, 2B, White Sox; A.J. Burnett, SP, Phillies; Scott Feldman, SP, Astros; Kyle Kendrick, SP, Phillies.
Here are the bullet-points of what went down Tuesday regarding MLB and the Braves' punishm...

The owners need to ratify on the new system in place, but the takeaway here is Ohtani is coming...

A preliminary report National Transportation Safety Board has shined some light on details...
John Coppolella was placed on the permanently ineligible list by MLB on Tuesday

Among other sanctions, Atlanta lost the player who was deemed the No. 1 international signing...

Among other penalties, No. 1 international prospect Kevin Maitan is now a free agent