Streaky Jason Kipnis rides hot stretch to All-Star Game
On May 1, Indians second baseman Jason Kipnis was enduring a terrible season. Since then, he's been as good as anyone.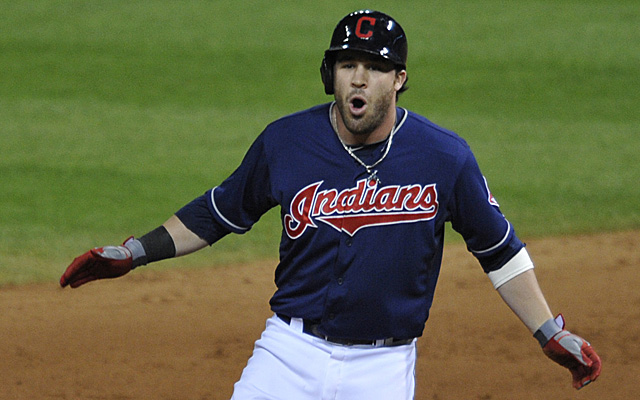 More All-Star: Without Donaldson, game bittersweet for Colon, Balfour 
NEW YORK -- After going 0-for-4 on May 1, Indians second baseman Jason Kipnis was hitting .189/.265/.270. One of the last things to come to mind about his performance to that point would have been his chances at being an All-Star.
From then on, however, something has clicked for the 26-year-old.
"If I knew the answer, I wouldn't have slumps," Kipnis said Monday. "It's just part of the game."
Needless to say, though, since May 1 it has seemed like Kipnis actually does know the answer.
In his last 66 games, Kipnis is hitting .335/.417/.588 with 20 doubles, three triples, 12 homers, 53 RBI and 16 stolen bases. He only had 22 doubles and 14 home runs all of last season (672 plate appearances).
He's doing everything. Hitting for power. Running the bases well. Playing excellent defense. Getting clutch hits. He even leads the majors in sacrifice flies. And though he couldn't provide an explanation for his streakiness, Kipnis does believe there's a way to tell when he's doing his job.
"When I'm feeling good, you're gonna see me going the other way hard and getting through the zone with my bat," he said. "When I'm not, you're gonna see me pull weak grounders. That's just how it is. I feel great right now though."
And the results bear it out. We are witnessing the emergence of a star in Cleveland.