Take care of George Brett, he'll take care of you
One time a bathroom attendant helped George Brett. And in return, Brett gave him tickets for the rest of his career.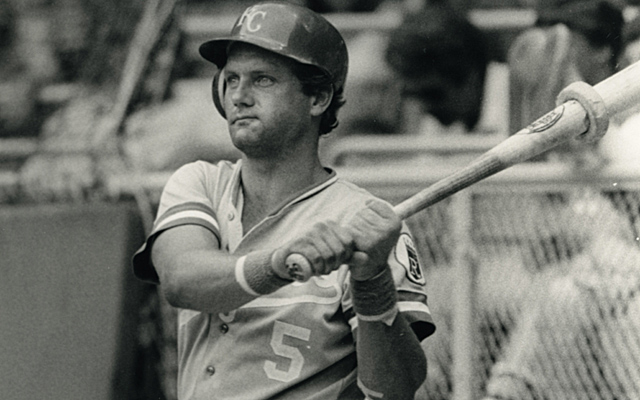 More MLB: Scoreboard | Standings | Probable Pitchers | Sortable Stats | Odds
Thursday, the Royals named Hall of Famer George Brett as their interim hitting coach. They were 21-29 without him and are now 1-0 with him. Coincidence? I think not!
Anyway, earlier this week, CleveScene.com ran a story on "Door George," a strip club bathroom attendant in Cleveland (stick with me here). And from that story comes this gem about a time George Brett and Bill Buckner were checking out the establishment:
"This was '87, and the Kansas City Royals were in town," George goes on. "This was the year after Buckner let that ball go through his legs in the World Series. And, well, I didn't recognize Buckner, but I recognized Brett. And somebody was giving Buckner a hard time on account of that ball going through his legs.

"And I took care of them, moved them to a more private table and got them drinks. And Brett, he appreciated it. He asks me 'Can you come to the ballgame tomorrow night?' And I say, sure.

"Next day, here comes a limousine and an envelope with $100 and two tickets to the game with a note thanking me for looking out for them." George raises an index finger, the story's not over.

"From that day on—I never saw him again in my life—but every time the Royals were in town, sure enough, I got an envelope with $100 and two tickets, up 'til the day he retired. That George Brett, now there was a classy guy."
That's awesome in so many ways. Well done, both Georges.
L.A. manager Dave Roberts indicated that Puig's benching was related to more than one inci...

Manager Torey Lovullo said so on Monday

Let's see how SportsLine forecasts the race for MLB's 10 playoff spots
No other rookie in baseball history has hit more home runs than Judge has this year

Jays have said goodbye to Encarnacion and will to Bautista. Should they move on from Donaldson,...

Judge's big September means Jose Altuve has some serious competition for the award