Tanaka Fallout: Yanks are favorites again; now who gets what's left?
The Yankees made the big, bold step. So what happens now? There are still at least four very good and proven starting pitchers left on the market.
Yanks sign Tanaka for 7 years, $155M | Tanaka better than other NPB exports
The Yankees got their man for a lot of moolah -- $155 million for seven years (plus $20 million to Masahiro Tanaka's team, plus all the extra luxury-tax money they'll pay) -- and for that no one should be surprised.
The only deterrent for the Yankees to this deal was the long-shot hope to somehow stay below the $189 million luxury tax threshold and cut their considerable tax payment. But that's merely a minor consideration in light of the fact that: 1) the Yankees want to win; 2) the Yankees haven't won anything they care about since 2009; 3) the Yankees are almost as much about their brand as their number of titles; and 4) the Yankees' YES Network ratings dropped last year without A-Rod, Jeter or marquee names to make up for them.
And -- did I mention? -- the Yankees want to win.
Today they made a big, bold step forward in that regard with the Tanaka deal. The Yankees weren't going to be good enough before, even with the additions of Jacoby Ellsbury, Brian McCann and Carlos Beltran. Now they are likely the American League favorite again.
The Yankees needed pitching, and the star right-hander Tanaka was their only real pitching prey. For that the reasons are obvious, beyond Tanaka's crazy 24-0 2013 record and almost as crazy 1.27 ERA (a mark he liked so much he also did it in 2011) while winning admirers around the world.
If the Yankees' starting pitching is thin at the major-league level, it's even thinner in the minors. With incumbent teams locking up the great starters (Clayton Kershaw recently joined Felix Hernandez and Justin Verlander among them), the Yankees saw Tanaka as their one real chance at an ace.
And while he comes with no guarantees (Daisuke Matsuzaka never was an ace anymore than he ever threw a gyroball), Tanaka, who CBSSports.com has learned received a full no-trade clause in the $155 million deal, represents by far the Yankees' best hope at one. While agent Casey Close called teams days ago to deny the reported rumor that Tanaka much preferred Los Angeles and New York because his wife wants to be an actress, the Yankees' chances in free agency are always good anyway because they have the most money. Plus, the other team with a money printer, the Dodgers, just spent $215 million locking up Kershaw, another 25-year-old who's likely the best pitcher in the world.
There were all sorts of wild rumors throughout the Tanaka derby (one incorrectly had the Cubs bidding $23 million to $25 million for eight years; that turned out to be dead wrong), but one rumor the Yankees hope is correct is that he is an ace. "Better than Yu Darvish," one N.L. GM not involved in the derby opined.
In any case, Tanaka doesn't have to be Kershaw, whose only true comp now is Koufax. But for this money, the Yankees are expecting at least a regular ol' No. 1 pitcher, if not an all-time great (though slimmed-down holdover star C.C. Sabathia surely still gets the ball on Opening Day).
The Yankees may believe they have a real shot at Max Scherzer, who's a free agent after the year and reportedly wants to become a $30-million-per-year pitcher. But they can't know for sure in that case; Detroit is said by sources to be still interested in trying to lock Scherzer up before Opening Day.
For the Yankees, that made Tanaka the one they had to have.
All the teams in the second round of bidding, which appears to have included the Dodgers, both Chicago teams, the Diamondbacks and others (quite possibly the Astros and more), were told they had to be at least at $120 million for six years, according to sources. So there were plenty of teams willing to bid heavy on this pitcher who's said by scouts to have the kind of poise you can't teach (that might explain the crazy lifetime 99-35 record), though there's at least a belief among most of the competitors that the Yankees were the easy high bidder now.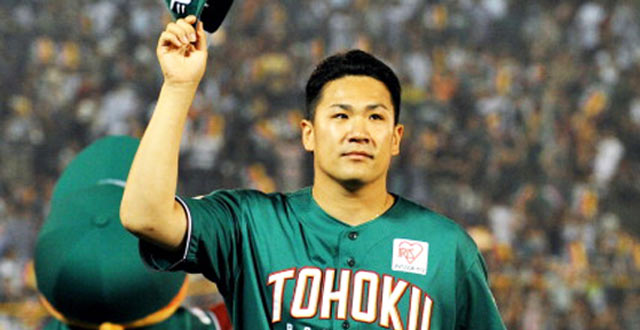 For their considerable cash, the Yankees get the young ace (they hope), an excellent chance at only their second World Series win since 2000, and more viewers for their TV network, something that shouldn't be discounted as a motivating factor.
The Tanaka deal has repercussions far beyond the Yankees. And here is the rest of the fallout …
Teams that lost out
1. The Dodgers can weather this one, as Tanaka would only have been the world's best and best-paid No. 3 starter for them (behind also Zack Greinke). But as far the rest of the teams, it hurts to varying degrees.
2. The Cubs still have a vast nucleus of promising young positional players, but they need pitching in the worst way. Jeff Samardzija is by far the best one they have, and he's still due to become a free agent after 2015 because the sides have had no luck working out an extension for the northern Indiana product who starred at Notre Dame.
3. The White Sox this winter did a great job gathering exciting young position players who are under 30 with Adam Eaton and Jose Daniel Abreu among them, but Tanaka would have represented a great running mate for Chris Sale and yet another coup for them. As it is, maybe there's some relief he isn't going to the Cubs, anyway.
4. The Diamondbacks, likely a long shot in this Derby to start, still have pretty good young pitching but need one more starter. They look like one of the players for free-agent pitcher Matt Garza.
5. The Mariners had interest, it is believed, but apparently not the loot left over. Word is that the baseball folks checked with ownership to see if they could make a run, but there's no evidence the answer was yes (GM Jack Zduriencik declined to address that rumor). Anyway, Tanaka could have given them a spectacular front three, with Hisashi Iwakuma and King Felix. They had their big splash with the $240 million Robinson Cano signing and are much improved, but to contend in that division they still may need a bit more. The Astros seemed like more of a lark, but at least they are doing something interesting things this winter.
Pitchers who are left
At least four pretty darned good free-agent pitchers remain, although none of them is a 25-year-old ace:
1. Matt Garza has received decent interest as a front-line starter in his prime with no draft pick attached, with the Angels, Diamondbacks and Twins among teams linked to the right-hander who had a great run with the Cubs last year and also has an A.L. East pedigree (with the Rays). The lack of a draft pick seems to be a big deal to folks, so for that reason he may do the best of the remaining guys.
2. Ervin Santana is a very good and consistent who pitcher should still do quite well. His agents (Bean Stringfellow, Joe White and Jay Alou) accurately point out his numbers aren't appreciably different from Greinke's in most ways, although it's fair to say the perception isn't quite the same.
3. Ubaldo Jimenez had a big September but it might not translate into as big a contract as originally believed because some wonder about his consistency. It's still possible he could return to the Indians, who've said they would like him back (presumably if the price drops).
4. Bronson Arroyo is as consistent and durable as they come, but it's uncertain whether anyone will give him more than two years and an option. The Twins, incumbent Reds and Orioles have been tied to him.
5. Jason Hammel may be the best of the rest. Following an off year, he could be a bargain. Bruce Chen has been appreciably better in the second half of his career. Johan Santana, if he can prove healthy, carries the potential for greatness. Freddy Garcia will surprise someone, in the end.
Teams that may still go for a big starter
Many of the teams in the Tanaka Derby considered him a special case, so they won't necessarily turn their attention to the big four starters that remain. The Yankees, for one, will not, according to someone familiar with their plan.
The Cubs and White Sox don't appear to be closely eyeing the rest of the market, which has no one like Tanaka. The Dodgers are in no way in desperate need of starting pitching. The Diamondbacks' pitching isn't bad but they are the one Tanaka player most likely to look at the others, with Garza their most likely target. Most of the main interest will come from these teams …
1. The Blue Jays came into the market looking for two starters, which leaves them with two starters to go. It'll be a surprise if they land no one.
2. The Angels are interested in one more starter even after acquiring two in the Mark Trumbo trade. Garza has been on their radar.
3. The Orioles, with their financial constraints, have had an unusual offseason. It looks like perhaps a hitter or closer may be higher on their remaining to-do list, but it's also hard to say.
4. The Mariners supposedly sought a No. 3 starter, but it's difficult to know how much cash remains after their deals, especially the $240 million one for Cano.
5. The Rangers' loss of Derek Holland for at least half a season has moved the focus back to the rotation.
6. The Twins must really not have liked its rotation last year. They've already bulked it up with the deals for Ricky Nolasco, Phil Hughes and others. But there's still consideration for one more.
Where might the Orioles third baseman land?

Kinsler will slot in at second base for the Angels

The Marlins got a better return for Ozuna than Stanton or Gordon
The two teams are going about things in very different ways

The Marlins are indeed in teardown mode under new ownership

The Marlins still have more attractive pieces