The Ballpark in Arlington is now Globe Life Park in Arlington
After spending most of the last 20 years known as The Ballpark in Arlington, the Rangers will play their home games in newly named Globe Life Park starting this season.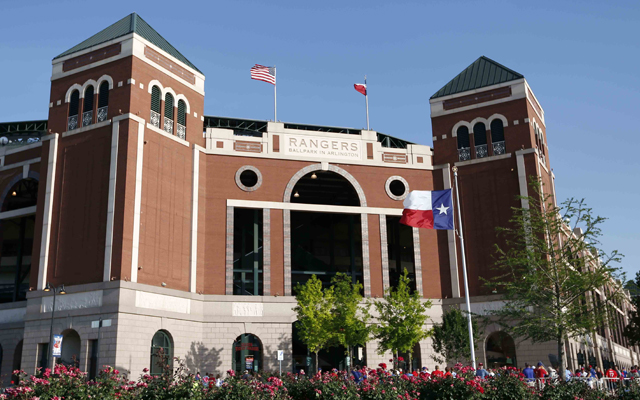 MORE: FA tracker: position players | FA tracker: pitchers
The Ballpark in Arlington is now Globe Life Park in Arlington, the Rangers announced. The team sold the stadium's naming rights to Globe Life Insurance, which will work with the Texas Rangers Foundation, according to team owner Ray Davis.
"We are excited to see the Globe Life name on this beautiful facility," said Globe Life president Bill Leavell. Davis said the agreement "increases flexibility to remain competitive long-term and short-term."
The ballpark opened in 1994 and was called The Ballpark in Arlington from 1994-2004. It was renamed Ameriquest Field in Arlington from 2004-07 before going back to its original name.
The multimillion dollar deal with Globe Life is for 10 years.
There's no reason to run over the cases for and against Bonds, so let's have fun instead

The coveted right-hander would certainly be a fit in Milwaukee

We rate the best mustaches from random baseball cards because, why not?
Colon wants to break a Dennis Martinez record

The Twins have been rumored to be interested in Darvish all winter

Rolen is one of the best third basemen of all time, but you wouldn't know it based on this...