The Bobblehead Project: Birds get revenge on Big Unit
Remember when Randy Johnson struck and killed an unsuspecting bird with one of his blazing pitches? These birds certainly do.
More MLB: Scoreboard | Standings | Probable Pitchers | Sortable Stats | Odds
During the course of a Giants-Diamondbacks spring-training game on March 24, 2001, the great Randy Johnson fired one of his blazing fastballs toward the plate. Said fastball, however, was intercepted midway to its destination by an unsuspecting bird in flight, and that bird of course meet a swift and feather-strewn demise.
Today, though, the birds, armed (winged?) with long-simmering grievances, get their revenge ...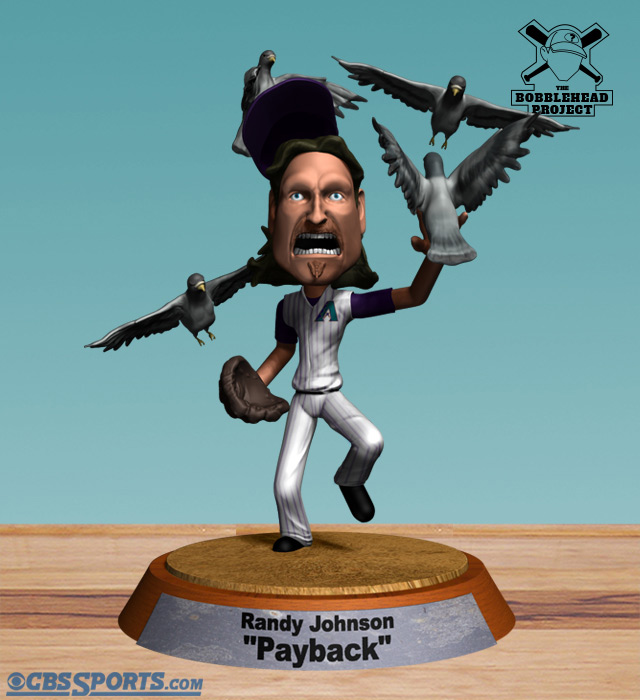 Take that, Big Unit.
By way of video reminder, this was Johnson's above-referenced act of war against birdkind ...
And because of that, Mr. Johnson, in these electronic pages, is getting the Prometheus/Tippi Hedren treatment.
In light of this bobblehead's harrowing implications, perhaps Dave Winfield should begin sleeping with one eye open.
As always, big thanks to our artist, Jarod Valentin, for his continued amazing work on the Bobblehead Project.
Bobblehead Gallery (click on thumbnail) ...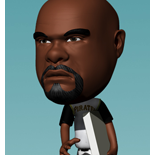 The Padres may be poised for an active winter

Yes, Bryce Harper is going to make a lot of money next winter

Outfield prospect Clint Frazier may be part of the talks
The veteran slugger spent the last eight seasons with Cleveland

Boston wants to add two big bats to their lineup, not just one

Even more relievers signed on the final day of the Winter Meetings