The Bobblehead Project: Wade Boggs with 'a few Miller Lites'
The urban legend of Wade Boggs and his drinking prowess is the subject of this week's Bobblehead Project.
After a two-week hiatus, The Bobblehead Project is back. And it's back with a bang, in the form of one of baseball's great off-field urban legends: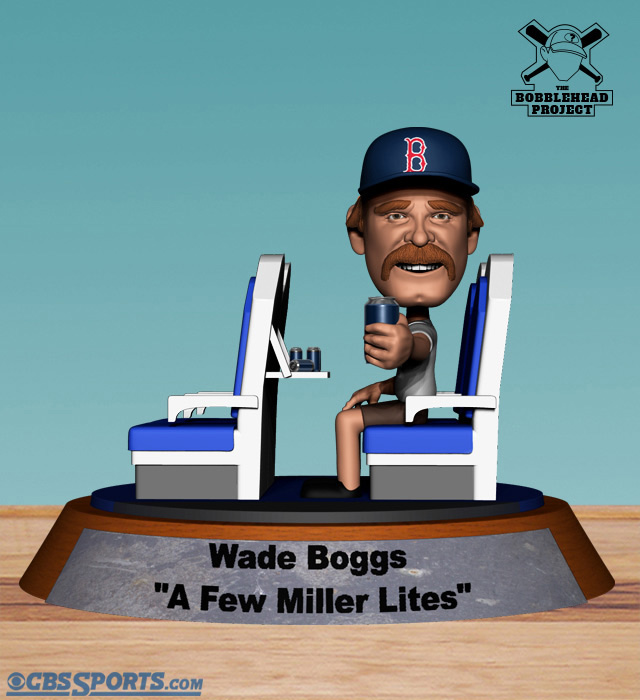 For those unaware, lore tells us that Wade Boggs once drank 64 beers on a cross country flight. It's long been a big-time rumor and never been 100 percent substantiated.
There's a transcript of a radio show floating around the Internet where former teammates Jeff Nelson and Paul Sorrento discussed that Boggs could put down anywhere from 50-70 on a flight from the East Coast to Seattle. We can't know exactly how many Boggs would actually drink, but Nelson and Sorrento weren't exactly counting on any given day. I can, however, confirm that this transcript is absolutely legitimate to the word. That is because the host of that segment -- Steve Sandmeyer -- has had me on his radio show a few times. And he swore to me that every word of that transcript transpired on the air.
As for Boggs himself, here he is discussing it on ESPN's Pardon the Interruption:
And then later making light of the legend on USA's Psych:
So is it true? Probably not, but who cares? It's a great legend and a fine entry into our project.
Thanks as always to our artist, Jarod Valentin.
Bobblehead Gallery (click on thumbnail) ...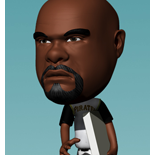 Keep tabs on the top 50 free agents right here

The Padres have been heavily connected with Hosmer all offseason

The Twins needed rotation help, so the Odorizzi acquisition makes sense
The Rays pulled off a head-scratching move Saturday night

The Rangers will certainly be back in the market for a reliever

Watson will give the Giants a good left-handed reliever