'The NFL Today' analyst Shannon Sharpe talks A-Rod
Everyone's talking about Alex Rodriguez these days, including CBS's Shannon Sharpe.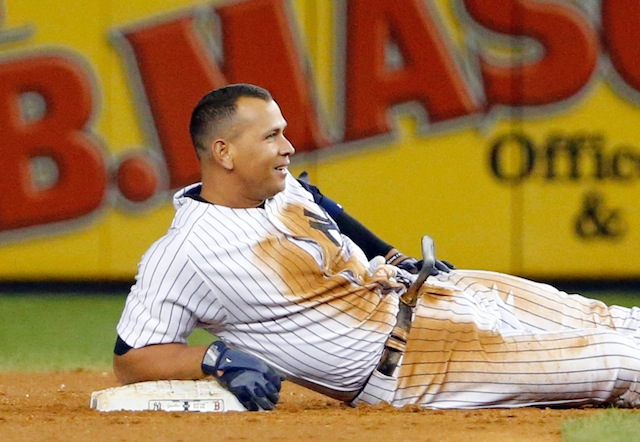 MORE: A-Rod's lawyer calls "60 Minutes" interview "a charade"
Yankees third baseman Alex Rodriguez has of course been suspended for the entire 2014 season, and he's now angling to take his fight with MLB over Biogenesis to federal court. All of this, of course, has been a topic of discussion beyond the boundaries of baseball, and that includes "The NFL Today" analyst and Hall of Fame tight end Shannon Sharpe in a Monday radio appearance with Tiki Barber, Brandon Tierney and Dana Jacobson. 
Some of Sharpe's comments ... 
On A-Rod's decision to use PEDs and benefit from doing so:
"If somebody says I'm going to give you $500 million over an 18-year career, I don't know anybody who turns that down."
What if A-Rod could have made $200 million and maintained his integrity?
"... For me, it never really entered into my mind, but for him [Rodriguez], everyone else was doing it. He knew that. But where is the punishment, where is the deterrant? ... OK, Jhonny Peralta got caught, got suspended for, you know, 50 games, and he's a $50-60-million contract." 
Click here to hear the entire interview, which also includes Sharpe's thoughts on the NFL playoffs.