Tigers dress up like Elmo, pin Nats, become first AL EOB champs
The Tigers had a difficult task before them, but they rose to the occasion and claimed the Eye On Baseball Heavyweight Championship.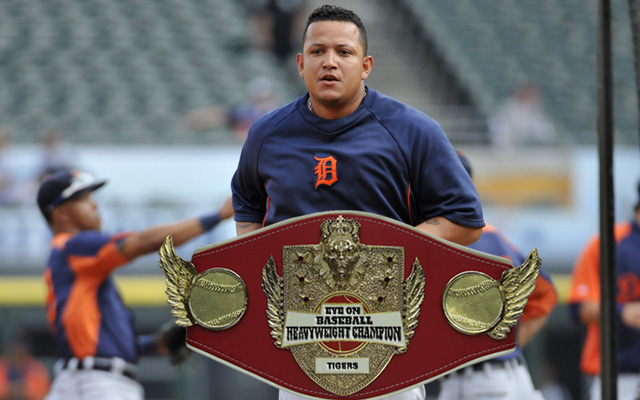 More MLB: Scoreboard | Standings | Probable Pitchers | Sortable Stats | Odds
While the rest of baseball was monitoring the trade deadline with bated breath, the Tigers and Nationals were locked in a mortal struggle for the coveted and august Eye On Baseball Heavyweight Championship.
Wait, the "Eye On Baseball Heavyweight Championship"? What's that? That's this:
Since the concept of championship belts is cool in boxing, MMA and sports entertainment (aka pro wrestling), the Eye on Baseball team has decided to create a Heavyweight Championship belt for the 2013 season.

As the defending World Series champions, the Giants entered the season with the strap. From there, here are our rules.

1. A team must win a series from the champion to take the belt. One game isn't going to cut it, considering it's a 162-game season and teams all view the season in terms of series.

2. If the belt-holder splits a series (two- or four-game series), it retains. Much like on a draw in boxing or a count-out situation in pro wrestling, you don't get the belt unless you actually beat the champion. A tie isn't good enough.

3. If, at the end of the regular season, the belt-holder does not make the playoffs -- and due to the dynamics of this thing, that scenario is entirely plausible -- said team will be stripped of the title for not qualifying for the postseason. Then the winner of the playoffs -- the World Series -- takes the belt and the title into the offseason.
Anyway, in a title bout of breathtaking significance, the Tigers were tasked with the impossible: taking both games of a two-game set and beating Stephen Strasburg and Gio Gonzalez in the process. But as the late, great Aleksey Vayner would hasten to remind us, impossible is nothing.
And so the Tigers won both contests and in doing so became the first ever American League team to claim the belt and the title. They knew they'd need maximum motivation, and in the service of that they put on the pelt of Elmo, that mythic beater of asses ...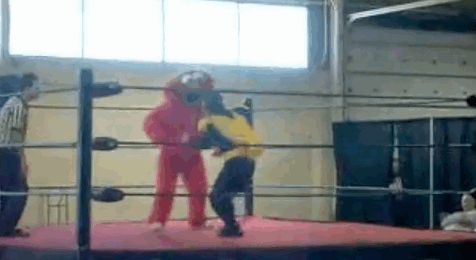 Not surprisingly, it worked.Worth noting is that the Tigers' Elmo suit was actually a flawless white at the outset of the match, but the blood of righteous battle eventually turned it a deep and suffering crimson ...
The Tigers will begin their defense of the strap on Friday against the White Sox. And with that, here's your updated Roll Call of Champions, now with added American League seasoning!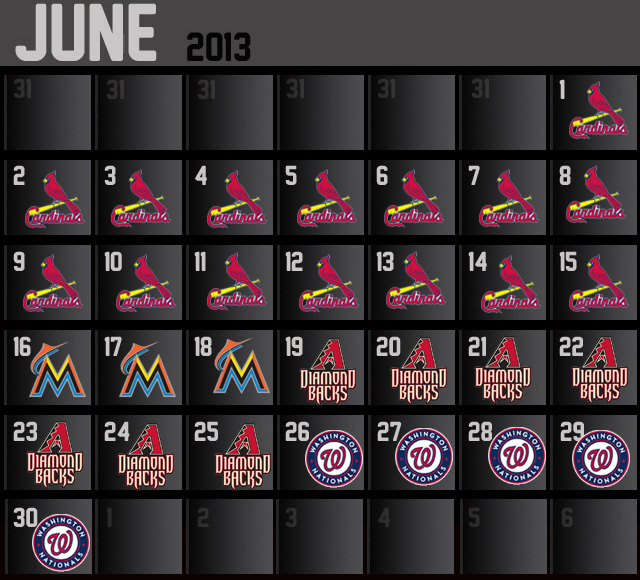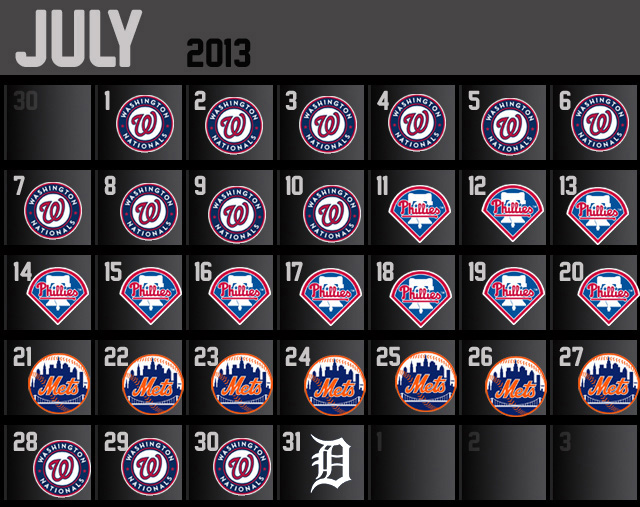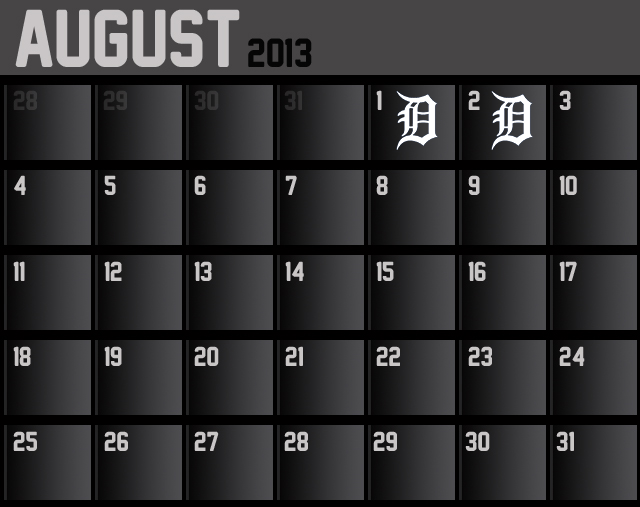 Plus the Indians are now 27-1 in their last 28 games. Here is everything you need to know from...

The soon-to-be 43-year-old Dickey said he wants to spend more time with his family

The two NL Central rivals opened a four-game series at Miller Park on Thursday night
The ballparks in Cincinnati, San Diego and Seattle will have expanded netting in place by Opening...

Mondesi spent six years as the mayor of San Cristobal in the Dominican Republic after reti...

The veteran skipper has been Mets manager since the start of the 2011 season