Tigers to name ex-catcher Brad Ausmus new manager
The Tigers will name Brad Ausmus their new manager according to a SportsRadio610 report.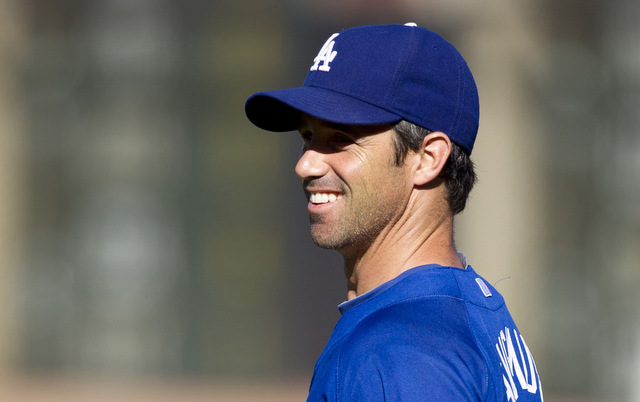 The Tigers will name former long-time big league catcher Brad Ausmus their new manager, reports Adam Spolane of SportsRadio 610 and confirmed by CBSSports.com's Jon Heyman. Ausmus will travel to Detroit on Sunday to finalize a contract.
Ausmus, 44, has never managed or coached at the big league level. He served as the manager for Team Israel in the qualifying round of the World Baseball Classic this spring. Ausmus has worked in the Padres' front office as a special assistant since 2010.
Despite the lack of managerial experience, Ausmus is very highly regarded for his baseball acumen and leadership skills. He has been considered a future manager since his playing days and recently interviewed for the Cubs' vacant managerial seat.
Ausmus played 18 years in the majors, including three with the Tigers (1996, 1999-2000). He was a defense-first catcher who won three Gold Gloves (2001-02, 2006) and made one All-Star Team (1999). The Connecticut native retired following the 2010 season.
The Tigers also interviewed hitting coach Lloyd McClendon, Padres bench coach Rick Renteria and Dodgers third base coach Tim Wallach for their manager's job. Long-time skipper Jim Leyland stepped down after the team lost the ALCS to the Red Sox, citing the need for a younger manager.
The Cubs and Mariners are still without managers.
Marcell Ozuna figures to be the next Marlins star on the move

Several relievers have signed in the last two days

Several teams are interested in the switch-hitting first baseman
Neshek and the Phillies are closing on a two-year contract

And the team that first drafted Cole is interested

This scout was SUPER into Jeter