Tigers to teams: Open to trading either Scherzer or Porcello
The Tigers told teams they will listen to offers on two of their starters -- the presumed Cy Young winner, the other a solid guy.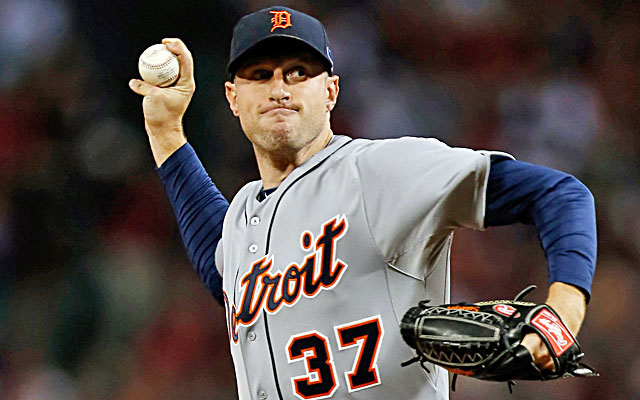 ORLANDO -- The Tigers have told teams they will listen to trade offers for pitchers Max Scherzer or Rick Porcello.
It's unusual to hear those two names together since Scherzer is the presumed Cy Young winner while Porcello hasn't developed beyond a solid back-of-the-rotation starter, but that apparently was the message.
Some rival general managers remain skeptical that the Tigers, a team that's spent to win in recent years, would actually trade Scherzer. But as we reported last month, Tigers people have been weighing that very possibility.
The issue apparently is that Scherzer, who is represented by Scott Boras, has only a year remaining before he's a free agent. It certainly isn't his performance, as he went 21-3 with a 2.90 ERA and league-leading 0.97 WHIP. As reported earlier, the Nationals have long had an interest in Scherzer. They would be far from the only interested team, however.
Porcello is also a free agent after this coming season.
Here are the bullet-points of what went down Tuesday regarding MLB and the Braves' punishm...

The owners need to ratify on the new system in place, but the takeaway here is Ohtani is coming...

A preliminary report National Transportation Safety Board has shined some light on details...
John Coppolella was placed on the permanently ineligible list by MLB on Tuesday

Among other sanctions, Atlanta lost the player who was deemed the No. 1 international signing...

Among other penalties, No. 1 international prospect Kevin Maitan is now a free agent