Trade 2 center fielders in one winter? No, that wasn't the plan
The Twins ended up trading two center fielders in one winter, which helped two teams in the National League (and may have helped the Twins), but didn't help Michael Bourn. GM Terry Ryan says trading two center fielders was not the original plan.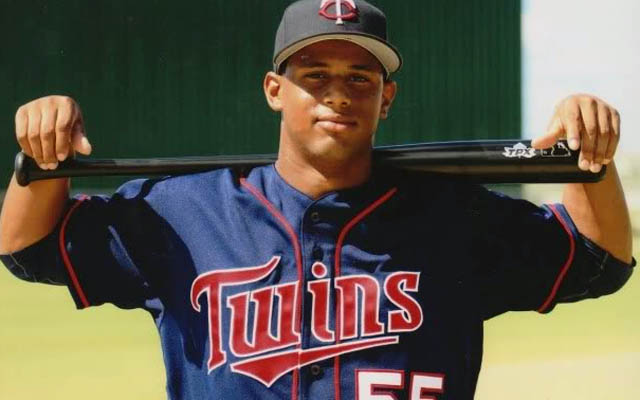 The Twins expect Aaron Hicks to win out in a three-way chase for center field. (Getty)
FORT MYERS, Fla. -- This may be no consolation to Michael Bourn. It may be no consolation to Scott Boras, Bourn's agent.
But Terry Ryan said he never intended to trade away two center fielders in one winter.
It just sort of happened.
"It wasn't anything that was planned," the Twins general manager said Friday.
Ryan knew that the Twins would need to do something drastic to change their fortunes, and to build back a pitching staff that was basically a disaster in 2012. He knew that could involve trading Denard Span or Ben Revere, both of whom had value.
As Ryan told Revere after trading him to the Phillies, "The only way to get pitching is to trade your best players."
Revere understood.
"I knew one of us was going to get traded," he said a few days ago at Phillies camp in Clearwater. "The Twins needed pitching so bad."
But when the Twins sent Span to the Nationals on Nov. 29, Revere figured he was staying. So did Ryan, until the Phillies came calling.
"The Phillies had a lot of interest," Ryan said.
Enough interest that the Twins changed plans, trading Revere on Dec. 6, even though they weren't sure they had a center fielder ready to step in.
They're holding a three-way competition for the job this spring. They seem to be hoping that Aaron Hicks will claim it, but they say Joe Benson and Darin Mastroianni will also be given a shot.
"It's a lot easier when you have Denard Span in center field," manager Ron Gardenhire said Friday.
He understood. He saw the pitchers he had to send out there last summer. He also believes in Hicks.
"I believe in the future, Hicks is going to make people forget about other people," he said.
It could happen this year. It wasn't the plan.
As it was, the Twins helped close off options for Bourn, who told Scott Miller this week in Indians camp that he began the winter thinking the Nationals and Phillies "would be fighting for me."
How could he expect one team would trade away two center fielders? How could anyone expect it?
"I knew one thing," Twins left fielder Josh Willingham said. "I knew I wasn't going to be playing there."
No, you're not imagining things. This MLB offseason has been very slow compared to the last...

Francesa will retire from radio next month, so he'll have plenty of free time next summer

Get your sports fans something that they'll wear all year
Get 15 percent off any order of more than $75 at CBS Sports Shop

The Twins need help in the rotation, and they may look to the trade market to find arms

Here are the bullet-points of what went down Tuesday regarding MLB and the Braves' punishm...