Triple-A El Paso's mascot is possibly a menace to society
Meet Chico, mascot of the Triple-A El Paso Chihuahuas.
More MLB: Power Rankings | Expert Picks | Latest news & notes | Fantasy news
The Triple-A El Paso Chihuahuas recently unveiled "Chico," their official mascot. As you'll soon see, said mascot can be described as being "turgid with implications." Please bear intimidated witness ...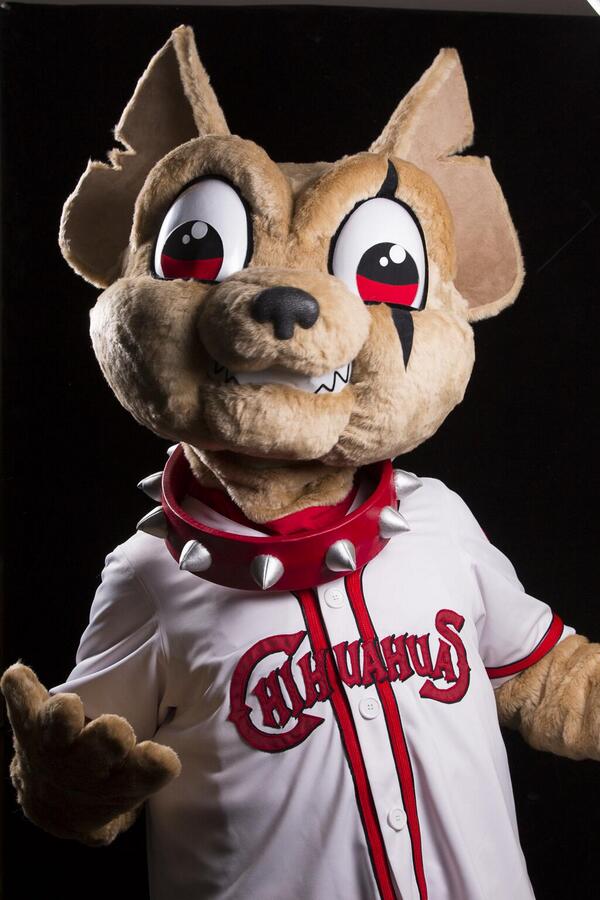 Some observations on what you see above ... 
- Chico has torn ears, which suggests a past history -- recent and or distant -- of dog-fighting. 
- Chico has eyes that are at once dilated and bloodshot. This is surely because he is high on illegal street drugs at this very moment. 
- Note that Chico's studded collar no longer fits. This is because he is emaciated due to his being afflicted by the full complement of venereal maladies. 
- One might see the black markings above and below his left eye as a scar of some sort. The top marking is indeed that -- from an alleyway knife fight. The bottom marking, though, is a teardrop tattoo that commemorates his time in the joint. He could've been paroled in four years with good behavior. Alas and alack, he was a bad dog and served the full sentence. 
Just this one last job, and then Chico's out of the game for good ... 
deGrom is set to become a free agent after the 2020 season

Perkins missed most of the last two seasons due to injury

Jonathan Singleton was suspended after a third positive test for a drug of abuse
Rodriguez will join Jessica Mendoza and Matt Vasgersian on the "Sunday Night Baseball" boo...

Jeff Wilpon talked about payroll on Tuesday, and it won't make any Mets fan happy

Yelich's agent recently asked the Marlins to trade him before the spring