Twins add Hall of Famer Paul Molitor to coaching staff
Hall of Famer Paul Molitor will join the Twins coaching staff in 2014.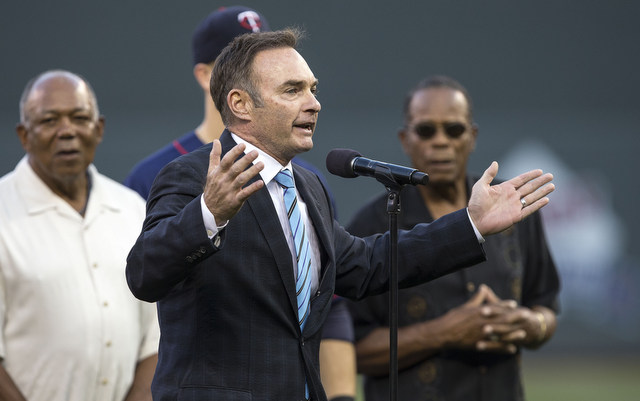 The Twins have added Hall of Famer Paul Molitor to their major-league coaching staff, the team announced. According to the press release, he will "oversee base-running, bunting, infield instruction and positioning, plus assist with in-game strategy from the dugout for the 2014 season."
Molitor, 57, was the team's minor-league base-running and infield coordinator from 2005-13. He served as the Mariners hitting coach in 2004 and as a coach with the Twins under Tom Kelly from 2000-01.
A 2004 inductee into the Hall of Fame, Molitor hit .306/.369/.448 (122 OPS+) with 3,319 career hits and 504 steals in parts of 21 big league seasons. The Minnesota native played 15 years with the Brewers and three apiece with the Blue Jays and Twins.
We don't need to discuss Chipper's Hall of Fame case, so let's have fun instead

Dioner Navarro still hopes to return someday

Christian Yelich's agent says his client's relationship with Marlins is 'irretrievably bro...
The free-agent market has been slow and one player is bracing for an even longer wait

The Mets didn't want to trade a young outfielder for an older one

Josh Harrison doesn't sound pleased Gerrit Cole and Andrew McCutchen have been traded away