U. of Miami's Javi Salas throws perfect game vs. Villanova
Let's dip into the college ranks for some 'perfecto' news.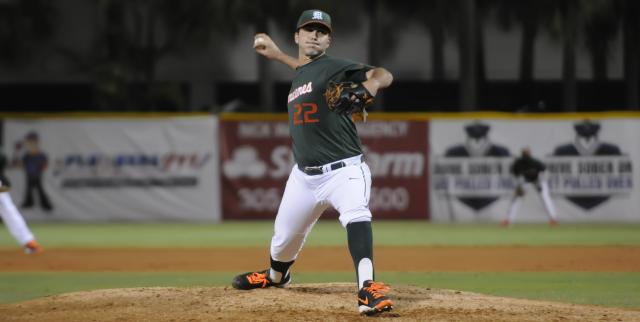 MORE: Spring Training | FA tracker: position players | FA tracker: pitchers
University of Miami right-hander Javi Salas twirled a perfect game against Villanova at home on Tuesday night. It was the second perfect game in school history. 
As the AP notes, Salas, a senior for the 16th-ranked Hurricanes, struck out six, recorded 10 ground-outs and ran up just four three-ball counts all night en route to a 17-0 win. With two outs in the eighth, Salas almost lost his perfecto, but left fielder Sebastian Diaz preserved it with a diving snare. 
Here's how "The U" broke the news on Twitter ... 
PERFECTO! JAVI SALAS HAS JUST THROWN A PERFECT GAME!

— Hurricanes Baseball (@CanesBaseball) March 4, 2014
Salas, a native of Coral Gables, where the University is located, was the Twins' 38th-round choice in the June 2013 draft. 
Also, the Indians crush the Cubs, some high-profile home runs and much more

Adames is considered the Rays' shortstop of the future

Cozart thinks teams could be trying to suppress the salaries of starting pitchers
Bautista was recently released by the Braves

The shortstop, who is one of the best prospects in all of baseball, will start Tuesday vs....

Gordon had been filling in for Robinson Cano at second base