U.S. Mint to release curved Baseball Hall of Fame coin March 27
The U.S. Mint will release its set of Baseball Hall of Fame Commemorative Coins on March 27. The design includes s spherical curve that looks like a baseball.
Back in December, we passed along plans by the U.S. Mint to issue a Baseball Hall of Fame Commemorative Coin. We now know that the set will be released March 27, thanks to the Mint's official Twitter account.
The official U.S. Mint website has the full details on the coins and here's a handy little GIF to give a good idea as to what exactly a curved coin is.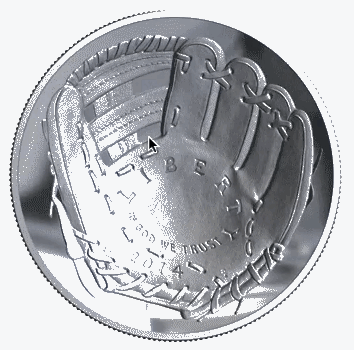 See, the baseball part sticks out like a ball! Outstanding work, U.S. Mint.
The Nats will host the All-Star Game in 2018

The Orioles are looking to trade Machado heading into his walk year

The Cardinals have been linked for a while to the Baltimore star
Gallardo spent the first eight years of his career in Milwaukee

MLB revenues are at a record high right now, but teams aren't spending it on players

Chicago added Tyler Chatwood earlier this offseason but might not be done adding to the ro...