U.S. Mint to release curved Baseball Hall of Fame coin March 27
The U.S. Mint will release its set of Baseball Hall of Fame Commemorative Coins on March 27. The design includes s spherical curve that looks like a baseball.
Back in December, we passed along plans by the U.S. Mint to issue a Baseball Hall of Fame Commemorative Coin. We now know that the set will be released March 27, thanks to the Mint's official Twitter account.
The official U.S. Mint website has the full details on the coins and here's a handy little GIF to give a good idea as to what exactly a curved coin is.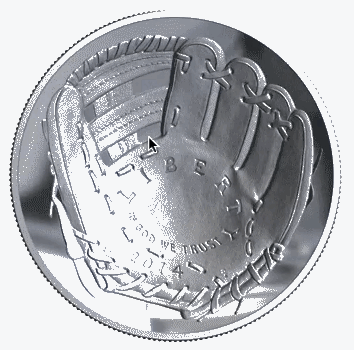 See, the baseball part sticks out like a ball! Outstanding work, U.S. Mint.
J.D. Martinez is reportedly headed to Boston on a free-agent contract

Keep tabs on the top 50 free agents on the market right here

Arizona didn't waste much time turning to its fallback option following Martinez's deal with...
The former AL MVP has been one of baseball's best players in recent years

The free-agent slugger will join the Red Sox after all

Harper would prefer if reporters respect his wishes