Very cool: Running tally of money lost to the disabled list in 2013
Teams lose a lot of money to the disabled list every year, but just how much? The New York Times is keeping a running tally for 2013.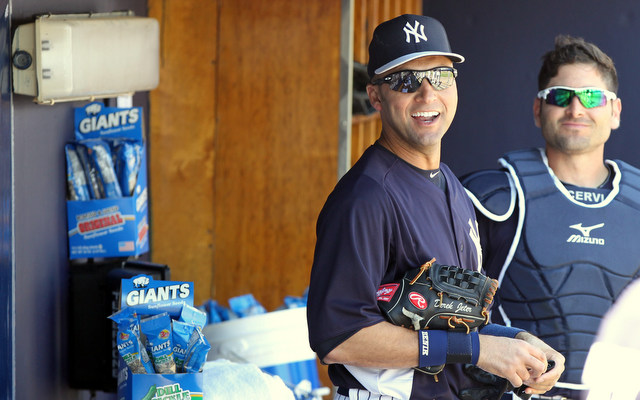 More MLB: Scoreboard | Standings | Probable Pitchers | Sortable Stats | Odds
Every season, millions of dollars go to waste as players hit the disabled list with everything from nagging 15-day ailments to serious career-altering injuries. Roughly $588 million worth of players are on the DL right now, accounting for almost 20 percent of all MLB salaries.
The New York Times has put together an amazing infographic that keeps a running tally of how much each team has lost to injury so far this season. Unsurprisingly, the Yankees lead the way with more than $217,000 in salary lost to the DL just today. They're paying their injured players a combined $23,041 per hour. The Dodgers are second with a much more modest $15,831 lost per hour.
The defending world champion Giants have been baseball's healthiest team, at least in terms of dollars lost. They have two players on the DL -- infielder Tony Abreu and right-hander Eric Surkamp -- costing them only $226 per hour. Only four teams are under $1,000 per hour lost to injury at this very moment.
The graphic -- here is the link again, I don't want you to miss it -- is way, way cool. Make sure you hit the "Show Player Details" button for even more info as well.
The Twins have already fortified the bullpen with Addison Reed, and now they want to address...

The Orioles likely want pitching, and the Indians have plenty of it

Halladay died in a November plane crash off the coast of Florida
The power-hitting outfielder is headed to Toronto

Martinez could add some power to a Boston lineup void of it

It's almost that time of the year again, time for the Tebow madness to return