VIDEO, GIF: Jackie Bradley Jr.'s amazing first step
Red Sox rookie Jackie Bradley Jr. had a good night with the glove on Saturday against the Angels.
More MLB: Power Rankings | Expert Picks | Latest news & notes | Fantasy news
In the course of Saturday's marathon affair between the Red Sox and Angels (LAA 5, BOS 4, 19 innings), Boston fly-catcher Jackie Bradley Jr. distinguished himself on at least a couple of occasions. Specifically, this far-ranging effort to rob Howie Kendrick in the ninth was quite impressive ... 
Bradley covered a tremendous amount of ground on that play, and that's also one of the best jumps you'll ever see. 
For evidence of that latter claim, here's Bradley (upper right corner of image, shading Kendrick to the opposite field) just prior to the pitch ...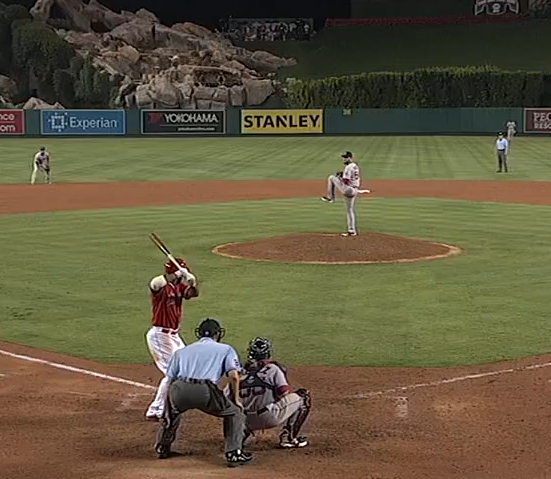 And here he is reacting (very correctly) to the path of the ball before Kendrick has even fully completed his swing ...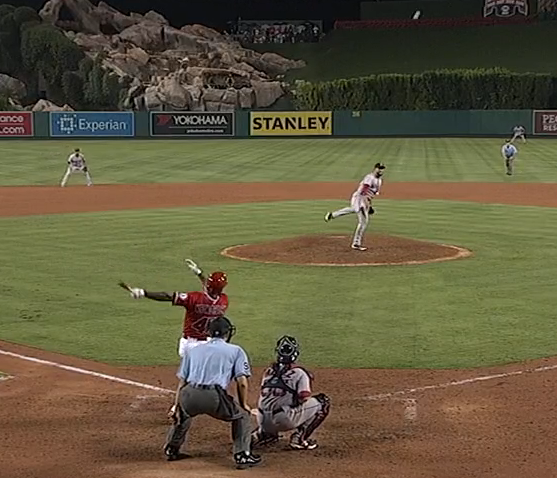 The following GIF really gives you an idea of how quickly Bradley reacted to this ball ...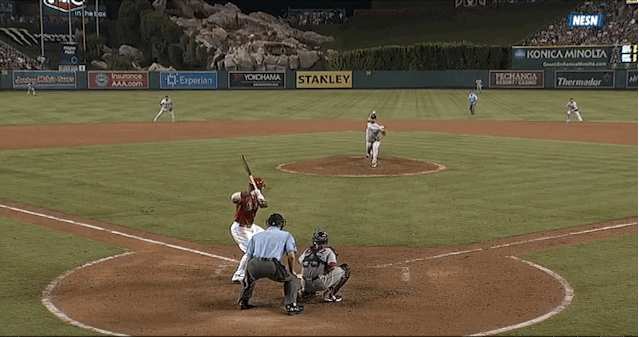 That's simply an amazing read off the bat -- about as instananeous as is humanly possible. That kind of first step in tandem with Bradley's speed and knack for taking direct routes to the ball is why he's already established himself as one of the best defensive center fielders around. 
In fact, according to Ultimate Zone Rating (UZR), Bradley has graded out as the top defensive CFer in baseball this season, and he's done despite ranking just 13th in defensive innings. Normally, you'd do well not to read too much into single-season UZR numbers, but Bradley's square with reputation and the eyeball test. 
When you field an up-the-middle position like that, you provide value regardless of what you're doing at the plate. So it is with Bradley in this, his rookie season.