Charlie Brown (no relation) celebrated his 50th Christmas on Monday night and, of course, there was a baseball segment. Charlie Brown's football career will always feature the iconic imagery of Lucy taking away the football before he gets a chance to kick it, and his baseball career always will have the image of Chuck being flipped over (and having his clothes knocked off) by a line drive back to the mound.
Then there's the stats; Charlie Browns baseball teams have lost 942 straight games. Makes the present-day 76ers and the 1988 Baltimore Orioles look like champions of the world. Animator Charles Schultz made Charlie Brown have to overcome "constant failure," as host Kristen Bell put it.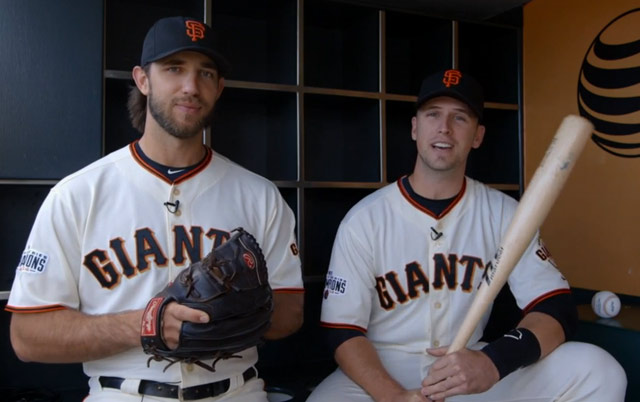 Out of kindness, the show's producers of the special asked for help, and they heard back from left-hander Madison Bumgarner and catcher Buster Posey of the San Francisco Giants, who both offered to tutor Charlie on the finer points of baseball.
Bumgarner: "Charlie Brown! Come to San Francisco, and I'll give you some tips on pitching." 

Posey: "And I'll even try to teach you how to hit."

Together: "Happy anniversary, Charlie Brown."
Aww, thanks, fellas.
Watch the entire special here. There's a lot of Snoopy in it, don't worry.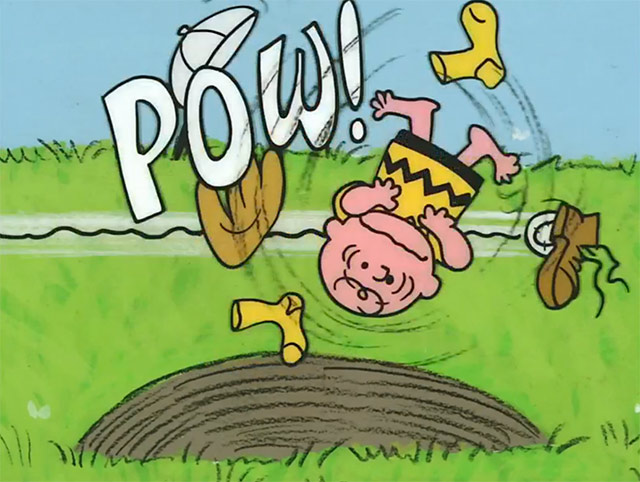 CBS Sports wink of the Eye: MLB Cut4