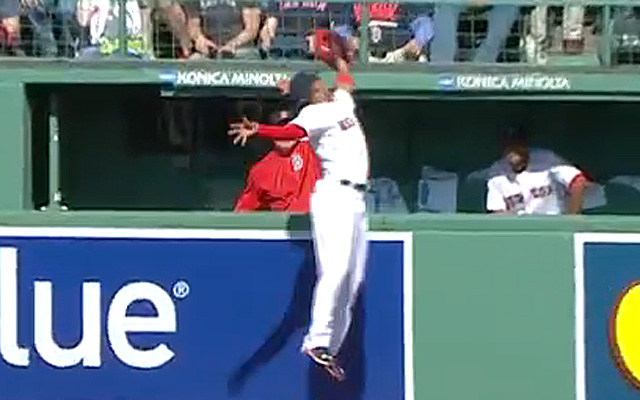 If this is how it's going to be, we'll see a wave of kids named Mookie in New England.
Mookie Betts, playing center field in the Red Sox's home opener Monday, put on a show in the first few innings.
Said show all started in the top of the first, when Nationals outfielder Bryce Harper hit what should have been a home run. But Super-Mookie came to the rescue for Boston:
In the bottom of the first, Betts would steal two bases on the same play, thanks to the Nationals being in the shift for David Ortiz:
Ortiz would single to plate Betts and give the Red Sox a 1-0 lead.
Next inning, Betts came up with two on and hit a home run.
So he has cost the Nationals two runs with his glove and pretty much single-handedly accounted for the four Red Sox runs. All this in the first two innings.
Have a day, kid.