WATCH: Pirates pitch out, Billy Hamilton steals second base anyway
The Pirates pitched out ... but Billy Hamilton stole second base anyway on Thursday.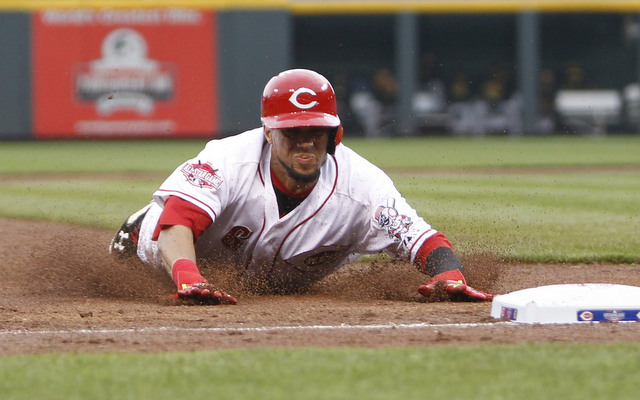 I don't think many people will argue with me saying Billy Hamilton is the fastest man in baseball. The best base-runner? Not necessarily. The Reds center fielder had 56 steals but a pedestrian 71 percent success rate in 2014. But best raw speed? You bet.
On Thursday afternoon (GameTracker), the Pirates tried to combat Hamilton's speed with a standard pitch out. Good idea, but Hamilton beat it anyway:
Golly is he fast. Now, if he could only reach base 30 percent of the time ...
Plus the Indians are now 27-1 in their last 28 games. Here is everything you need to know from...

The soon-to-be 43-year-old Dickey said he wants to spend more time with his family

The two NL Central rivals opened a four-game series at Miller Park on Thursday night
The ballparks in Cincinnati, San Diego and Seattle will have expanded netting in place by Opening...

Mondesi spent six years as the mayor of San Cristobal in the Dominican Republic after reti...

The veteran skipper has been Mets manager since the start of the 2011 season