What will Braves do with Alex Wood? Call it the Chris Sale plan
The Braves brought up 22-year-old Alex Wood to help fix their bullpen. But if all goes well, Wood will move to the rotation next year.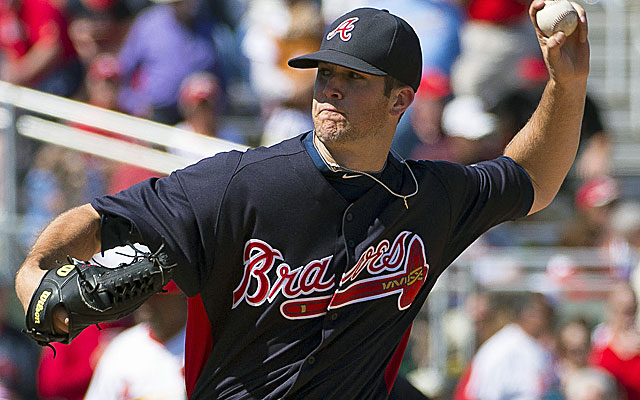 The Braves have a definite plan for Alex Wood, the 22-year-old left-hander out of the University of Georgia who will join their bullpen Thursday.
Call it the Chris Sale plan.
The Braves believe Wood can help them out of the bullpen now, as Sale did for the White Sox in the final two months of the 2010 season and through 2011. Then they believe Wood can successfully transition back to the rotation, as Sale did when he became a 17-game winner with the White Sox last year.
For now, the Braves need Wood in the bullpen, in large part because of the injuries to lefties Jonny Venters and Eric O'Flaherty. Venters and O'Flaherty both needed Tommy John surgery, and were lost for the season, leaving the Braves with only a single lefty (Luis Avilan) in their bullpen and without dependable set-up men in front of closer Craig Kimbrel.
Manager Fredi Gonzalez has been pushing for the front office to promote Wood, and Tuesday night he got his way. The original plan had been to wait for a few more weeks, but with the bullpen struggling and with the bullpen needed for seven innings Wednesday after Kris Medlen was knocked out of the game early, the Braves made the move now.
Wood's numbers at Double-A Mississippi were outstanding (1.26 ERA, 57 strikeouts and just 15 walks in 57 innings), and his funky delivery makes it hard for hitters to pick up the ball. The Braves believe he can pitch in the late innings, and could even pitch the seventh and eighth innings on some nights to get them to Kimbrel.
That's pretty much what Sale did when he pitched in the bullpen for the White Sox two years ago. The next season, he made the All-Star team as a starter.
Now the Braves hope Alex Wood can follow the same path.
The new, lighter hats will replace embroidered logos with beveled rubber badges

Chipper Jones and Jim Thome join holdovers Trevor Hoffman and Vladimir Guerrero

Another team rumored to be interested in Stanton has confirmed their interest
Chris Woodward has spent the last two seasons with the Dodgers

We heard about it being awful for years, but was it?

Then again, three trades in four days might be behind Jerry Dipoto's usual pace