What Winter Meetings? Winners, losers from a crazy week
What was expected to be a slow week ended up being an incredibly busy news week in MLB. Let's pick some winners and losers, for fun.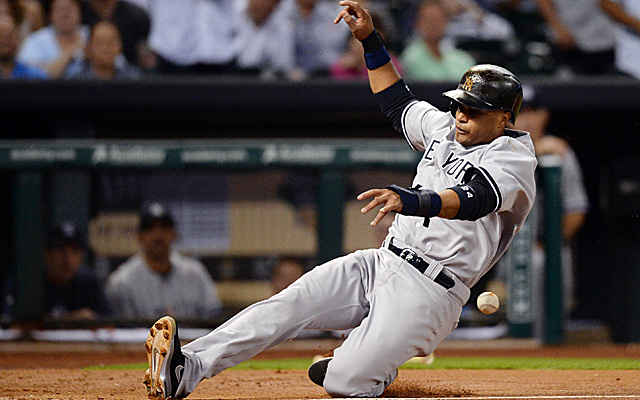 Traditionally speaking, this past week should have been slow. Wedged between Thanksgiving weekend and the annual Winter Meetings was one week. Conventional wisdom would point to very little action occurring as teams geared up for Orlando next week. Instead, an utter flurry of moves happened throughout the week. In fact, had all this happened during the Winter Meetings, it would have made for one of the most eventful Winter Meetings in recent memory.
Instead, this past week may have rendered next weeks' meetings rather boring. Time will tell, but for now we're going to take a look back at this past week and peg some winners and losers.
Winners
• Robinson Cano : He got $240 million. That's a win no matter what else we're talking about.
• Scott Kazmir : One season removed from pitching for the Sugarland Skeeters, Kazmir now has a two-year, $22 million contract. Not only that, but he's moving to a pitcher-friendly park to play with a good defense behind him. Life is good for Kazmir this holiday season.
•Starting pitchers: While we're here, Scott Feldman got three years and $30 million. This came a week after Ricky Nolasco signed for four years and $50 million and Phil Hughes signed for three years and $24 million. This aren't even remotely marquee pitching names, as we know. The bottom line is it's good to be a starting pitcher in this market.
• Washington Nationals : They bolstered their rotation with the underrated and underpaid Doug Fister without giving up much of consequence. Excellent move by GM Mike Rizzo.
• Kansas City Royals : Nori Aoki is only going to make $1.95 million this season. He's coming off a year where he had a .356 on-base percentage, stole 20 bases and walked more times than he struck out. He'll make a fine leadoff man for Kansas City for the price of a fifth outfielder. Very solid trade by Dayton Moore. 
Losers
•Robinson Cano: Yes, he got his money, but not from where he wanted it. He had to switch coasts and the Seattle Mariners don't look much closer to contention just yet (though they likely aren't done making moves, so this could end up being a fine situation). 
• New York Yankees : You can talk all you want about "learning their lesson" from A-Rod, but the bottom line is the Yankees let one of baseball's elite players walk and were outbid by the Mariners. And while Jacoby Ellsbury 's deal isn't awful, it's curious to pay him essentially what they were willing to pay Cano. From where I sit, that makes very little sense.
• Dexter Fowler : He departs the hitter-friendly confines of Coors Field with a loaded lineup around him in favor of the lowly Houston Astros . Fowler is a career .241/.333/.361 hitter outside Coors Field and now he's hitting in a much worse lineup. My guess is his initial reaction upon learning of the trade wasn't a positive one. 
• Miami Marlins : Jarrod Saltalamacchia had a good season in 2013, but prior to the season he was a .239/.302/.418 career hitter. His spike in numbers was partially due to an unsustainable BABIP (.372) and the odds he ever hits 40 doubles again are incredibly low. Add in Rafael Furcal as the everyday second baseman -- and Garrett Jones ' limited upside -- and the Marlins didn't have a very good week. 
•People who scream about baseball players being overpaid: It's easy to sit here and proclaim "no one is worth that kind of money," but the owners are the billionaires and they're swimming in profits. Would you rather them pocket the money or put it back in the on-field product? Think about it. They have the money. It's either going to be the owner's dough or the players. Sign me up for the players getting it. They're the ones earning it. Let the simpletons whine about the salaries while ignoring how much money entertainers in other fielders make.