Which division has been the strongest thus far?
April is now behind us, so let's see which of MLB's six divisions have been the toughest to date in 2014.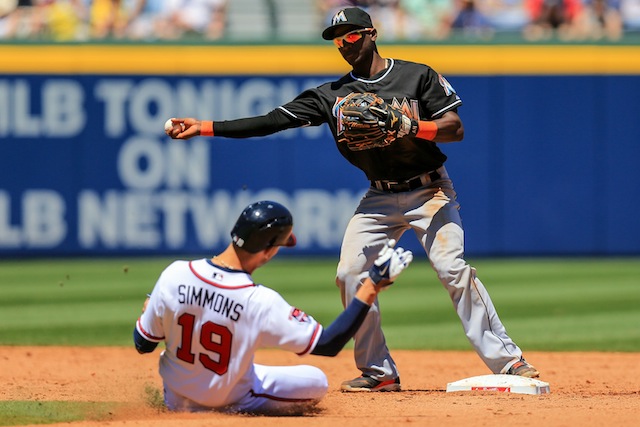 More MLB: Best players of April | Expert Picks | Latest news & notes | Fantasy news
As the observer has surely observed, we are now in the month of May, and that necessarily means that the first month of the regular season -- i.e., April, along with some interloping days in March -- is behind us. 
Given those facts of record, it is time to reflect upon how each of MLB's six divisions is faring in their encounters with foreign hordes from outside the division. We do this for three reasons: one, curiosity; and, two, to provide commenters with a general casus belli for the afternoon and evening hence. 
Forthcoming is a handsome data table. Here, for purposes of comparing divisions, is what you'll find within it ... 
- "WPCT," which is each division's winning percentage.
- "Run Diff.," which is each division's cumulative run differential (runs scored minus runs allowed).
- "Opp. WPCT," which is the average opponents' winning percentage of all the teams in a division. Consider it a way to measure strength of schedule.
- "Avg. PR," which is each division's average ranking in Fightin' Matt Snyder's most recent Power Rankings of Might and Also Power. It's a qualitative wrinkle to go with all the quantitative ones.
Now let us unfurl ...  
| | | | | |
| --- | --- | --- | --- | --- |
| Division | WPCT | Run Diff. | Opp. WPCT | Avg. PR |
| AL East | .429 | -47 | .486 | 16.0 |
| AL Central | .455 | -6 | .496 | 15.4 |
| AL West | .572 | +19 | .500 | 15.0 |
| NL East | .667 | +45 | .540 | 14.2 |
| NL Central | .333 | +25 | .481 | 17.2 |
| NL West | .429 | -36 | .495 | 15.2 |
Some general observations ... 
- In each of the four measures above, the NL East is tops. Ergo, it's pretty easy to argue that the NL East has been the toughest division thus far in 2014. 
- The AL East, baseball's most remorseless circuit throughout recent history, hasn't exactly covered itself in glory this season. In fact, every team in the division presently has a negative run differential. 
- Regarding the NL Central, the Cubs have managed to play the weakest schedule in baseball to date without the benefit of playing themselves. Remarkable, really. 
- If the regular season ended today, that would be terrible. Also, if the regular season ended today, then the NL East would have a shot at occupying the maximum three playoff spots (the AL West is also within spitting distance of that feat). The Braves would go as the division champ, the Mets would claim the top wild card, and the Nationals would face the Dodgers in a play-in game (note: the Rockies are just a half game off the Nats' and Dodgers' pace at this writing). While "number of playoff teams" isn't a direct proxy for divisional strength (depth at the bottom matters, too), it's worth noting that the last-place NL East team at the moment -- the Marlins -- boasts a run differential of +21. 
Yes, it's early, so there's plenty of time for the schedules to stabilize and broader expectations to be met. Right now, though, it's an early lead for the NL East. 
Jonathan Singleton was suspended after a third positive test for a drug of abuse

Rodriguez will join Jessica Mendoza and Matt Vasgersian on the "Sunday Night Baseball" boo...

Jeff Wilpon talked about payroll on Tuesday, and it won't make any Mets fan happy
Yelich's agent recently asked the Marlins to trade him before the spring

I've only been in the BBWAA three years, but here's what my ballot would've looked like this...

In the last two votes, Clemens has gained nearly 17 percent in Hall of Fame voting