While Beckett trade not likely due to $, teams now weighing him
The Red Sox seem ready to move on from the Josh Beckett era and have called teams to gauge interest. The $38 million left is one big hurdle.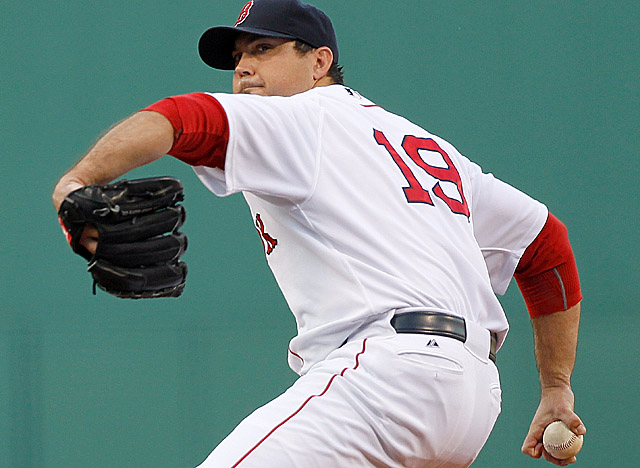 The Red Sox are gauging the Rangers' and Braves' interest in ace Josh Beckett. (Getty Images)
The Red Sox have called at least the Rangers and Braves to gauge interest in Josh Beckett.
While a trade for Beckett has seemed unlikely for a variety of reasons, the presumption is that he's willing to consider waiving his no-trade clause for at least those two contending teams. Beckett is also from Texas.
A trade still probably isn't very likely as there are a number of factors to weigh, foremost among them the $38 million left on Beckett's contract through 2014. His reputation and attitude will also be considered by any interested team.
The big money left means Beckett could probably pass through waivers and be traded after Tuesday's deadline. But Boston likely doesn't want Beckett trade talks lingering.
Beckett has 10-and-5 veto rights, but the situation with him in Boston is souring and he suggested to WEEI.com he might consider waiving the veto rights. It was first reported on CBSSports.com and ESPNBoston.com that Boston was around. Yahoo Sports suggested Texas and Atlanta as possibilities.
This would undoubtedly be the worst trade in Miami Marlins history

The Pirates recently shipped Gerrit Cole and Andrew McCutchen to Houston and San Francisco,...

Surely, Martinez and his agent are holding out for more
The reliever had a very good 2017 season with the NL Central champs

We don't need to discuss Chipper's Hall of Fame case, so let's have fun instead

Dioner Navarro still hopes to return someday