White Sox deadline sale coming? Rios, Peavy, Crain, Beckham in mix
The White Sox are getting calls, and they might start considering others' interest in a host of players fairly soon if they don't turn it around quickly.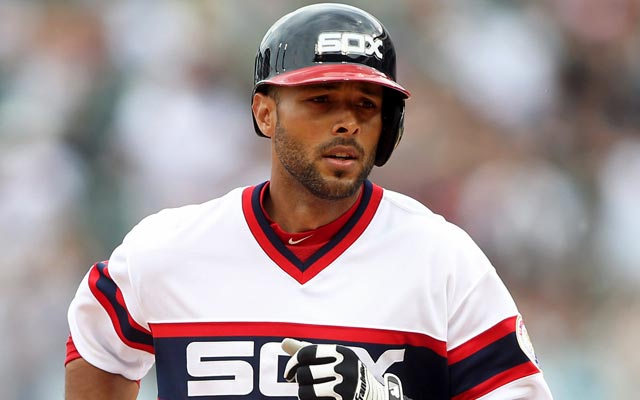 Chicago might be Trade Central at the trade deadline this season, and it's not only the Cubs who might sell.
The White Sox, not living up to their rep as a contender this season, will consider a big and interesting sale if they don't turn it around soon, a sale that's expected to include positional mainstays Alex Rios and Alexei Ramirez in addition to top starting pitcher Jake Peavy (assuming he returns to health) and a host of excellent relievers such as Jesse Crain, Matt Thornton and Matt Lindstrom.
"We are getting phone calls, and they will probably become a little bit more voluminous if we don't turn it around pretty quickly," White Sox general manager Rick Hahn said.
Peavy, expected back in four weeks after suffering a broken rib a couple weeks ago, might have just enough time to show he's healthy before the July 31 trade deadline. But he's far from the only potential headliner.
People with connections to the White Sox suggest Rios and Ramirez will at least be talked about, and Rios in particular should draw interest. "Rios more than Ramirez," one competing GM responded when asked about the attractiveness of the two position players.
Rios, a curiosity when he came as a surprise midseason waiver claim a few years back, carries a $12.5 million annual salary through next year, which now seems more than reasonable in light of the fact that he has 11 homers, 12 stolen bases and a .280 batting average. Ramirez, due about $25 million through 2015, looks a little more pricey at the moment, as he has just one home run to go with 15 stolen bases and a .277 batting average.
Another interesting positional possibility might be second baseman Gordon Beckham, who is hitting .304 in limited at-bats because of time on the disabled list. This was seen as a make-or-break year for him after failing to live up to lofty expectations in recent seasons, especially with a second arbitration season coming.
Righty set-up man Crain might well draw the most interest of all, considering his monster year and an expected lack of top relievers on the trade market. Some see the White Sox marketing him as a potential closer for teams in need of one, such as the Tigers and Red Sox. Crain carries a $4.5 million salary, a major bargain considering his 0.55 ERA and 43 strikeouts in 32 2/3 innings.
Rounding out the available relief pitchers should be the hard-throwing lefty Thornton, who will draw interest, as awell as righty Lindstrom.
From the rebuilding Marlins to the aggressive Angels, here's how the most active teams made...

Plenty of other teams are involved, of course

Where might the Orioles third baseman land?
Kinsler will slot in at second base for the Angels

The Marlins got a better return for Ozuna than Stanton or Gordon

The two teams are going about things in very different ways