Will Derek Jeter manage one day? Don't count on it
Derek Jeter gave a definitive answer when asked if he would ever manage in the big leagues.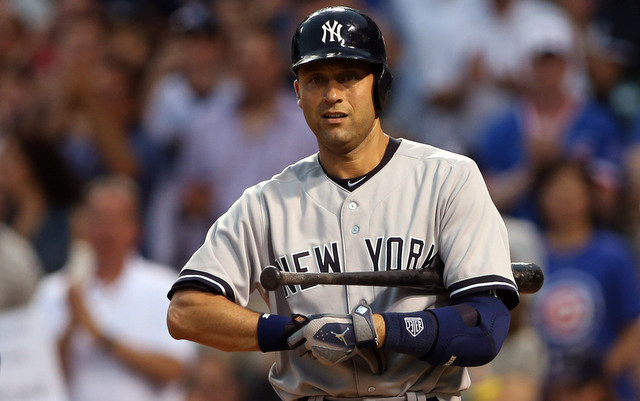 More MLB: Power Rankings | Expert Picks | Latest news & notes | Fantasy news
There are only 116 regular season games left in Derek Jeter's career. The Yankees captain announced he will retired after the season back in spring training and there's little reason to think he will change his mind between now and October.
What about life after the baseball though? It's the only job he's had in his adult life. Surely he would want to remain around the game somehow after he retires, right? Here's what Jeter told Andrew Marchand of ESPN New York:
"I will not manage," Jeter said. "My temperament would be all right to manage, but I'm not. No. Write that down."
Well then. No ambiguity there. I mean, I guess he didn't rule out coaching in some capacity, but I assume that is covered under the managing umbrella.
For what it's worth, Jeter has never struck me as the managerial type. He's always been such a private person -- it's remarkable he's maintained such a squeaky clean image after all these years in New York, no? -- that it wouldn't surprise me if he just faded out of the public eye after retiring, popping up for Old Timers' Day and some other league events each year, but nothing more.
There is definitely a future manager "type." Jeter isn't it.
The World Series champions aren't complacent

Stanton swiped at his old team on his way out

Your one-stop shop for all things MLB Winter Meetings-related
Matt Harvey could be on his way out of New York

The Nationals are looking to improve on the edges of their roster

Ellsbury is due at least $68 million over the next three seasons