With A-Rod finally banned, Yankees have extra cash and clarity
Alex Rodriguez has officially been suspended for 162 games, meaning the Yankees have a ton of extra cash and roster clarity. What's next for the team?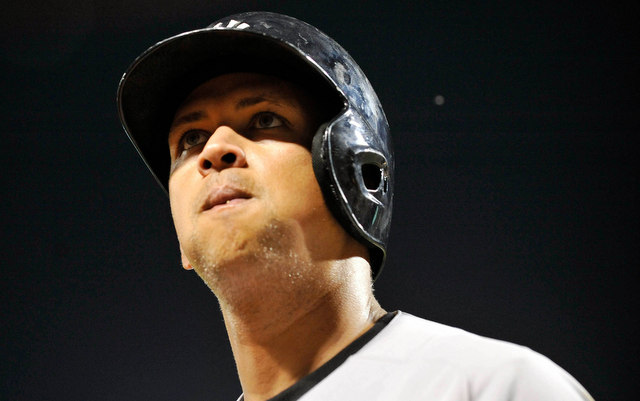 MORE: A-Rod suspended 162 games, plans to continue battle in federal court
More than five months after the original suspension was handed down, arbitrator Fredric Horowitz upheld Alex Rodriguez's record suspension for his ties to Biogenesis on Saturday. The ban was reduced from 211 games to 162 games yet will still keep A-Rod on the sidelines for 2014. He plans to continue the battle in federal court but it's unclear how far that will go.
Rodriguez being suspended is not much of a surprise really, but the length of the suspension was unknown until the official announcement was made. Everyone has been waiting for Horowitz's ruling for weeks now, which could have upheld the full 211 games or completely eliminated the suspension. We now know A-Rod and his massive $25 million salary will be off the books this coming season, and that helps the Yankees.
First and foremost, having an extra $25 million to spend is a huge boon for New York. No, they don't have money problems, but that's still a lot of cash to come into regardless. The team needs a new third baseman -- they signed Kelly Johnson and Brian Roberts earlier this winter, but both are viewed as part-time players -- but they won't need to use all $25 million to acquire one. They might not even need to use one-fifth of that for a new third baseman.
The free agent market doesn't offer many appealing infielders at this point. Stephen Drew is by far the best of the bunch, but he's a shortstop by trade and has never played third base (or second base) as a professional. Michael Young and former Yankee Mark Reynolds are both available and while neither is a standout defender, they could chip in some offense at a low price. Even though he was old and declining, A-Rod was the team's best realistic third base option for 2014.
The downgrade at the hot corner figures to be compensated for with an improved pitching staff. The Yankees were pursuing Masahiro Tanaka aggressively even before the A-Rod ruling and that doesn't figure to change. If anything, their pursuit may heat up even more. The extra money could lead to them pursuing someone like Matt Garza or Ubaldo Jimenez even if they land at Tanaka. Bullpen help also figures to be on the agenda, with Grant Balfour and Fernando Rodney possible targets to aid a Mariano Rivera-less bullpen. That $25 million is going somewhere and chances are most of it will be the pitching staff.
As much as the money will help, the suspension gives the Yankees roster clarity as much as anything. They now know, for certain, A-Rod will miss the year. They know they need a new third baseman and know how much money they have to play with. The team had been waiting for the ruling to make more moves even after signing Brian McCann, Jacoby Ellsbury and Carlos Beltran to big contracts earlier this winter.
The Yankees need a third baseman, they need pitching, and they have an extra $25 million to burn. Thanks to the A-Rod suspension, they now they have the green light to move forward with the rest of their offseason.
Maxwell joins a growing movement across sports

The Yankees punched their ticket to the playoffs with a win over the Blue Jays on Saturday

Sabathia's stance seems to be an increasingly popular one among athletes
Plus the A's and Brewers have hope, Giancarlo goes deep again, and much more

Matt Chapman and Matt Olson give the A's hope

Despite an awful month, the Dodgers are again NL West champions