Yadier Molina, Cardinals unhappy with Cubs' pitches near head
The Cubs worked Yadier Molina up and in on Thursday, and to hear the Cardinals tell it, the veteran catcher wasn't happy.
More MLB: Power Rankings | Expert Picks | Latest news & notes | Fantasy news
Following multiple pitches up and in courtesy of the Cubs on Thursday, Cardinals catcher Yadier Molina expressed his frustrations in the direction of visitor's dugout.
Here's the pitch in question ...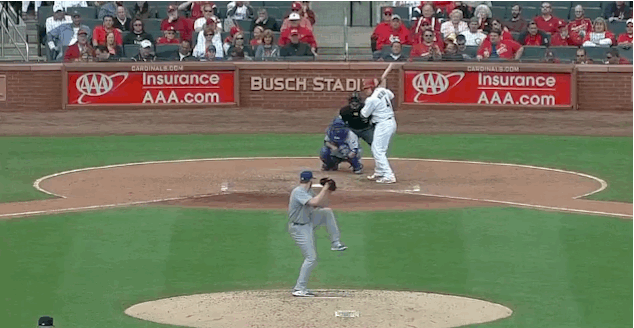 While there were no further hostilities, plate ump Will Little wound up warning both dugouts. The Cardinals after the game were talking about Molina's displeasure. Courtesy of MLB.com's Jennifer Langosch, here's what manager Mike Matheny had to say ... 
"You get one mistake that sails and flies up by your head, you're not happy about it. But when you see a number of them happen that way, you start to take it pretty personal, and I don't blame him. We're not trying to pitch anybody up and in like that, and then you start talking about around the head. Nobody else should, either. Guys need to stand up for themselves and we need to stand up for them."
On the one hand, pitching near the head is not something that should happen, especially multiple times. If you want to send someone a message, then come inside at the waist, thighs or lower torso area. Accidents happen, of course, but multiple times? That's a problem. 
On the other hand, the pitch that set Molina off wasn't particularly inside. It was up, obviously, but it wasn't especially in. That said, Molina's outburst happened in the context of similar pitches from earlier in the game. 
Here's one to Allen Craig ...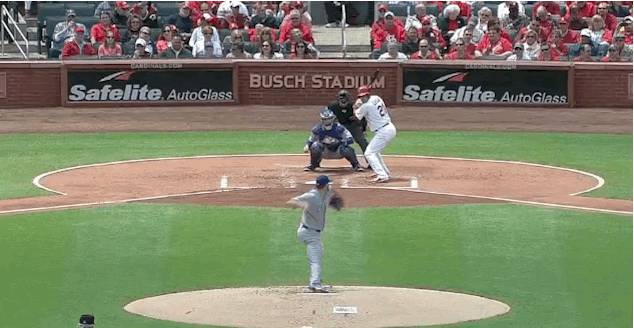 Here's one to Jhonny Peralta ...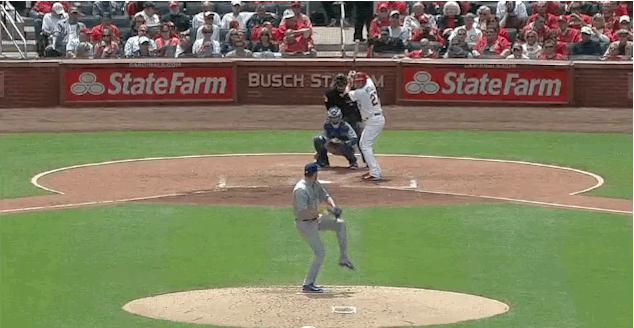 And here's a prior one to Molina ...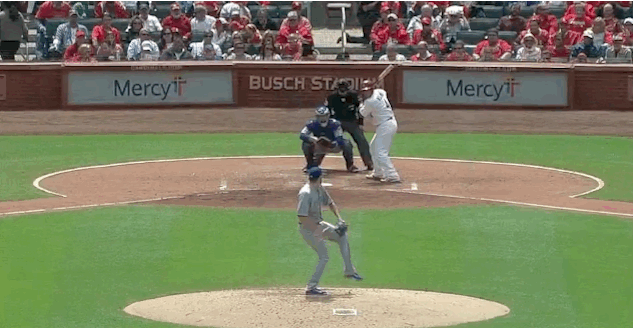 Again, the first pitch above doesn't strike me as anything untoward, but in the full light of Thursday's action, Molina's frustration was understandable. Pitchers need to stay away from the hitter's head. 
Now that the Cardinals have made their disapproval known, here's hoping this is over. 
In the last two votes, Clemens has gained nearly 17 percent in Hall of Fame voting

The results of the BBWAA Hall of Fame vote are revealed Wednesday, Jan. 24

Does the Jackson signing mean the Giants are out on Lorenzo Cain?
Acuna edged out Shohei Ohtani and Vladimir Guerrero Jr.

There's no reason to run over the cases for and against Bonds, so let's have fun instead

The coveted right-hander would certainly be a fit in Milwaukee