Yankees' amount of payroll on DL more than 16 teams' total payroll
The Yankees open the 2013 season with over $91 million worth of players on the disabled list. This would rank 15th in all of baseball in payroll.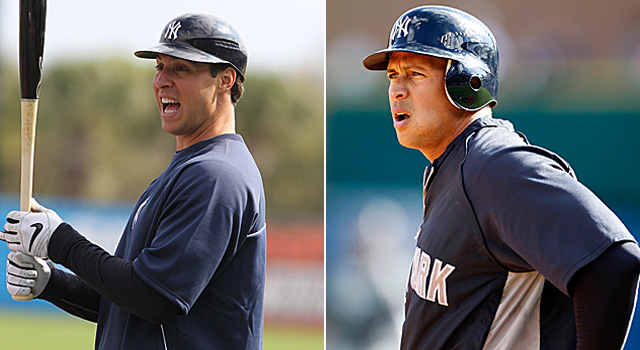 Final opening day roster decisions for the 2013 season were due Sunday, and as expected the New York Yankees have started with first baseman Mark Teixeira, shortstop Derek Jeter, third baseman Alex Rodriguez, center fielder Curtis Granderson and starting pitcher Phil Hughes on the disabled list.
Or, put from a different perspective, that's $91.275 million on the disabled list (per Cot's Contracts).
So if we're only looking at Yankees players opening the season on the disabled list, that's still a higher payroll than a whopping 16 other teams (via USAToday.com).
The Cubs rank 14th this season in opening day payroll with $104 million and change, and the Orioles rank 15th at almost $91 million. Teixeira, Jeter, A-Rod, Granderson and Hughes alone slot between those two teams.
What's more, the Yankees are paying A.J. Burnett $8.5 million this season to pitch for the Pirates. So, to open the season, they are paying just under $100 million to players not on the team.
This would undoubtedly be the worst trade in Miami Marlins history

The Pirates recently shipped Gerrit Cole and Andrew McCutchen to Houston and San Francisco,...

Surely, Martinez and his agent are holding out for more
The reliever had a very good 2017 season with the NL Central champs

We don't need to discuss Chipper's Hall of Fame case, so let's have fun instead

Dioner Navarro still hopes to return someday