Yankees GM Cashman willing to listen to offers for closer Andrew Miller
The star closer could surprisingly be available for the right price.
BOCA RATON, Fla. -- Yankees GM Brian Cashman has signaled he's willing to talk about just about anyone in trade, and while it's a long shot, that apparently even includes star closer Andrew Miller.
Other teams say Miller's name is out there a bit, though even they wonder how serious the Yankees are about it.
"We're open to all ideas -- as always," Cashman said when asked about Miller. "It doesn't mean I'd do anything but if the Dutch never asked the Indians for Manhattan you'd be living in New Jersey."
Others suggest the price tag would be very high for Miller, whose first year in New York was nothing short of brilliant. The Yankees would want an ace pitcher or some other huge return sources suggest, to so much as consider it.
One player that could make sense for Miller is Nationals star Stephen Strasburg, who might be hard for Washington to extend. That is speculative; it isn't known if Miller's name has come up with Washington.
The Tigers, Diamondbacks , Red Sox , Astros and Blue Jays are among teams looking at closers. The Blue Jays and Astros had interest in Miller last winter.
The Yankees are a rare team with two closer-quality relievers with Dellin Betances being the other. They also tried for Aroldis Chapman and Craig Kimbrel at the trade deadline and could consider them again this winter. 
Miller, going into his second year of his $36M, four-year deal, does not have no-trade capability.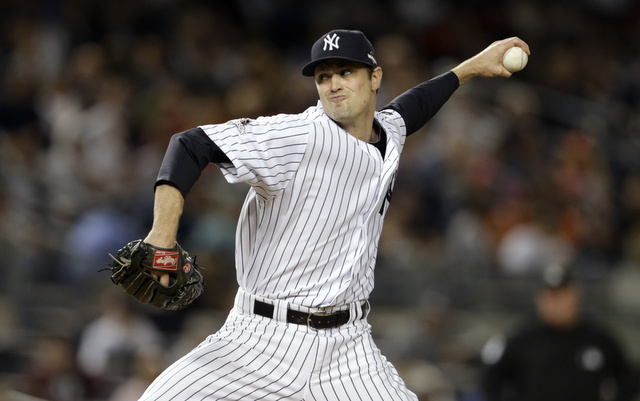 Mark Appel was one of the players being moved about on Monday night

Garrett Cooper is the answer to a trivia question

We still don't know if Ohtani will be jumping to the majors yet
Kinsler is a free agent next winter

Opening Day will be Thursday, March 29 -- the earliest opening day in MLB history

The World Series champion and big-time wrestling fan was on hand Sunday night