Yankees meet with Robinson Cano's agent; still big gap in contract talks
The Yankees continue to talk about a new contract with Robinson Cano, but progress has been slow and the two sides are still far apart.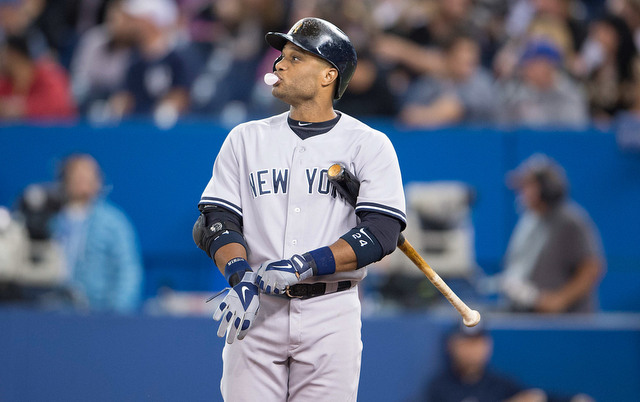 The Yankees met with Robinson Cano's agent Brodie Van Wagenen to discuss a new contract for the second baseman on Tuesday, reports Jon Heyman of CBSSports.com. It's unclear if the two sides made any progress, but the gap is still said to be substantial.
Cano, 31, reportedly requested a ten-year contract worth $305 million earlier this year while the Yankees countered with a seven-year, $161 million offer. Free agent prices are a little out of control right now, but I'm confident in saying Cano will not get a $300+ million deal. There will be a $300 million player at some point, it's inevitable, but it won't be Cano this winter.
New York is attempting to get under the $189 million luxury tax threshold next season and they've already used a big chunk of their available budget to sign Brian McCann to a five-year, $85 million pact. They surely explained to Van Wagenen that they will continue to move forward with their other offseason business, which could leave less money for their client if he waits too long to make a decision.
The market for Cano has been very slow to develop this winter, but that's not terribly surprising. Interest in elite free agents usually doesn't pick up until the Winter Meetings in early December. Cano's camp recently met with the Mets, but there doesn't seem to be a fit there. The Yankees have been playing hardball so far, and, as Joe Pawlikowski of River Ave. Blues writes, it could work out to the benefit of both sides.
Get 15 percent off any order of more than $75 at CBS Sports Shop

Get your sports fans something that they'll wear all year

No, you're not imagining things. This MLB offseason has been very slow compared to the last...
Francesa will retire from radio next month, so he'll have plenty of free time next summer

The Twins need help in the rotation, and they may look to the trade market to find arms

Here are the bullet-points of what went down Tuesday regarding MLB and the Braves' punishm...