Yankees, Reds -- looking to deal -- call about Giants' Hunter Pence
Giants outfielder Hunter Pence, a deadline prize last season, draws interest from the Yankees and Reds -- though the price will be steep.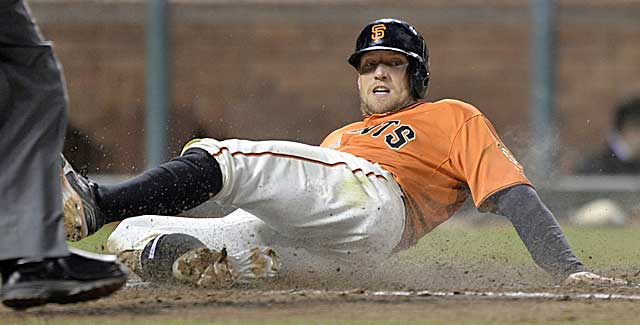 The Yankees and Reds are among new teams to check in on Hunter Pence, but there doesn't appear to be a match with those teams at this point.
The Reds are looking for a right-handed hitter, the Yankees for offense.
The Rangers and Pirates are among other teams interested in Pence, who has a high price tag on him.
Pence, who helped the Giants win the World Series last year, is a free agent after the year.
The other top outfielders on the trade market are Alex Rios and Nate Schierholtz.
The Mets didn't want to trade a young outfielder for an older one

Josh Harrison doesn't sound pleased Gerrit Cole and Andrew McCutchen have been traded away

The team's media contracts expire following the 2019 season
San Francisco could use more help in the outfield and at the back of the rotation

The White Sox, Athletics, Orioles and Marlins are the holdouts after the Blue Jays and Angels...

Molina's deal expires after the 2020 season