Yankees to fine A-Rod for seeking second opinion
The latest wrinkle in the A-Rod saga? Yanks will fine him for violating the CBA and seeking an outside second opinion on his injured leg.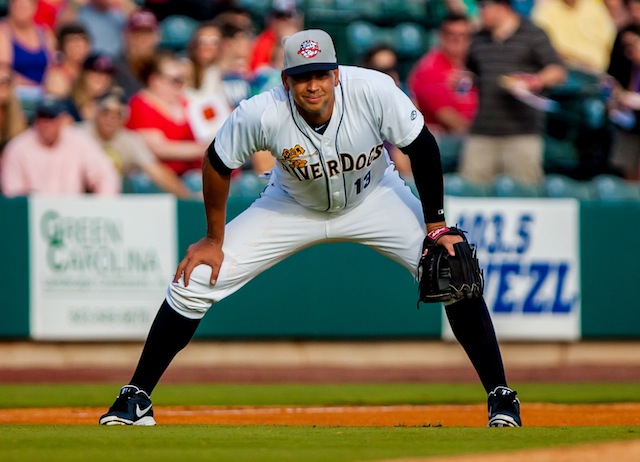 More: A-Rod: Let me play | A-Rod won't return before August | Heyman: A-Rod likely to be suspended
When Yankees third baseman Alex Rodriguez obtained, without the team's permission, an outside second opinion on his injured quad muscle, GM Brian Cashman suggested that in doing so A-Rod had violated the collective bargaining agreement. Now, CBSSports.com's Jon Heyman reports that the Yankees will fine Rodriguez an undisclosed amount as punishment.
Here was Cashman's official statement once it came to light that Rodriguez had procured unapproved medical consulation:
"I heard via a text message this afternoon from Alex Rodriguez that he had retained a doctor to review his medical situation. In media reports, we have since learned that the doctor in question has acknowledged that he did not examine Mr. Rodriguez and that he was not retained to do a comprehensive medical examination of Mr. Rodriguez. Contrary to the Basic Agreement, Mr. Rodriguez did not notify us at any time that he was seeking a second opinion from any doctor with regard to his quad strain."
And here's the relevant portion of the CBA, which is Article XIII, Section D:
"Prior to undergoing a 'second evaluation,' a Player shall inform the Club in writing of his decision to seek a second medical opinion, and the name of the physician who will be performing the diagnosis and medical evaluation. A Player may seek a 'second evaluation' from a medical specialist on the accepted listing who is located outside of the geographic region within which the Player's Club is located, provided that the Player is not absent from the Club for an unreasonable period of time.

If a Player uses the services of a medical specialist who is on the accepted listing, the Club shall pay the cost of the 'second evaluation,' including transportation and hotel costs.

Expenses for 'second evaluations' by medical specialists who are not on the accepted listing shall be authorized and paid only by prior writ- ten agreement between the Player and the Club."
Provided A-Rod did not inform the team of his seeking a second opinion, as Cashman claims, then they do indeed have standing to discipline him.
Hill was close to perfect across regulation but it turned out to be all for nothing in the...

Plus Hank Aaron weighs in on Colin Kaepernick, Trevor Rosenthal hits the DL, and more

Davis should help fortify the Red Sox outfield
Whether or not Mike Matheny will adjust is to be seen

Hammerin' Hank wants to see Kaepernick get another shot in the NFL

Will Tanaka or Upton try their luck in free agency again in the offseason?