Yankees to sign Brian McCann to five-year, $85M deal
The Yankees and top free agent catcher Brian McCann are in agreement on a five-year, $85M contract with a $15M vesting option for a sixth year.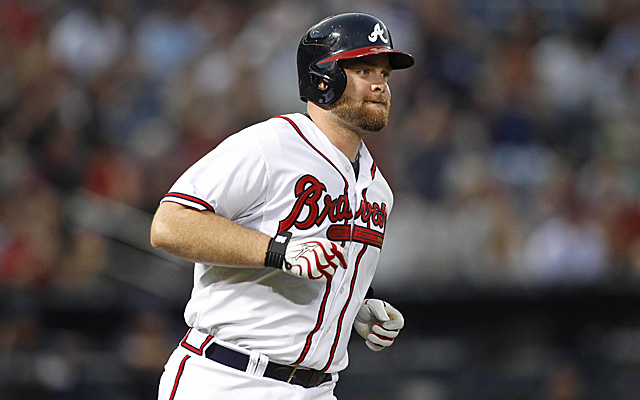 MORE: FA tracker: position players | FA tracker: pitchers
The Yankees are in agreement on a five-year, $85 million contract to sign free agent catcher Brian McCann, according to multiple reports, including CBSSports.com's Jon Heyman. There's also a vesting option for a sixth year, that would make the contract worth $100 million.
This deal is the largest average annual value contract ever given to a free agent catcher (Joe Mauer's contract was an extension to stay put). McCann has also been given a full no-trade clause, per Heyman.
McCann, 29, hit .256/.336/.461 with 13 doubles, 20 homers and 57 RBI in just 102 games last season. He was an All-Star for the seventh time of his career. Worth mention here is McCann's a left-handed hitter and Yankee Stadium is very homer-friendly to lefties Turner Field suppresses homers a bit, too, so McCann's power should see a slight uptick with the move -- even if it's somewhat mitigated by moving to the vaunted AL East.
The Yankees have a highly-touted catching prospect in Gary Sanchez, though the 20 year old is still a few years away and it's possible McCann could move to designated hitter or first base (Mark Teixeira has three years left on his deal) in the last several years of this contract.
The Yankees, Rangers, Angels and Red Sox (to a lesser degree) have all been reportedly involved in talks with McCann.
Evan Grant of the Dallas Morning News was first to report things were close between McCann and the Yankees Saturday.